1 juillet 2010
4
01
/

07
/

juillet
/

2010
11:17
Tav Falco and the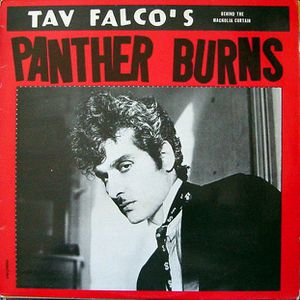 Panther Burns est une formation de rock n'roll influencer aussi bien par le blues que par le rockabilly des fifties mais qui en fait son interprétation trés personnelle.
Tav Falco (Gustavo Antonio Falco) est né à Philadelphie (Pennsylvanie). En 1973, il part pour Memphis (Tennessee), ou il fait en tant que bénévole des documentaires sur les artistes locaux. Au niveau de sa carrière musicale Tav Falco enregistre le premier album des Panther Burns (formée de Alex Chilton à la guitare solo, Jim Duckworth guitare et batterie et Ronn Miller à la contrebasse) pour Rough Trade au Ardent Studios de Memphis au début des années 1980's. Passionné comme son ami Lux Interior (des Cramps) d'aristes obscure des fifties, il participe à la création d'album (en collaboration avec les labels comme New Rose) ou l'organisation de dates de concerts d'artistes comme Charlie Feathers, Cordell Jackson, R.L. Burnside, Mose Vinson...
Parallèlement à sa carrière musicale il a une activité d'acteur apparaoissant dans des films comme Great balls of fire (1989), The big post office robbery (1991), Higway 61 (1991), Downtown 81 (2001) et Wayne county rambling (2002).
Le premier lp Tav Falco's Panther Burns - behind the Magnolia curtain sur Rough Trade (Rough 32) met en évidence les influences musicale de Tav Falco avec des covers trés originales et assez interressantes de rockabilly fifties comme Come on little mama (Sonny Burgess), Hey - high school baby (Benny Joy), She's the one that got it (de Allen Page 1958), Ooee baby (Jerry Reed), River of love (Mack Self), Where the rio de Rosa flow (Jimmy logsdon, Ken copeland et Carl Perkins),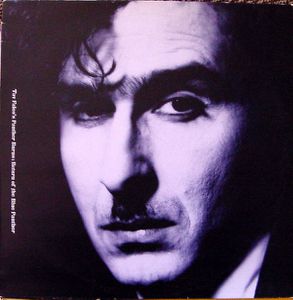 (Moving on) down the line (Roy Orbison chez Sun records) et You're undecided (Johnny Burnette & the Rock n'roll trio) ou de blues comme Snake drive (R.L. Burnside), Snatch it back (Junior Wells), Bourgeois Blues (Leadbelly), St Louis Blues (Bessie Smith et Louis Armstrong) et Blind man (Muddy Waters) et une version délirante du traditionnel Brazil (interpretté entre autre par Django Reinhardt).
Tav Falco fait une interprétation trés personnelle du rockabilly et du blues des fifties à la fois authentique au niveau de la production accoustique et moderne dans l'interprétation des titres avec un chant qui n'est pas sans rappeller celui de Lux Interior des Cramps.
Je possède un second lp de Tav Falco's Return of the blue panther sortie sur New Rose ( rose 215) ou il est accompagné de George Reinecke (guiare et percusions), Ross Johnson (batterie), Rene Coman (basse) et Benny Carter (batterie) qui compile des enregistrements réalisé en Avril 1990 dans un style moins délirant que son premier lp mais quand même bien déjanté, qui n'est pas sans rappeller le son de l'album de Charlie Feathers sur New Rose. Nous trouvons les titres Mala Femmina (Totto Peppino pour le film du même nom), You believe everyone but me (Charlie Feathers), I'm moving on (Hank Snow), Knot in my pocket (Bonnie Rice), I got a woman (de Ray Charles mais repris comme un rockabilly fifties), Rock me baby, Surfside date (The Triumph), I got love, if you want it (Slim Harpo), Girls on fire : a movie theme et Fun Mob de composition originale écrite par Eugene Baffle et Love whip (cover du Reverand Horton Heat).