16 février 2010
2
16
/

02
/

février
/

2010
08:34
Ronnie Self surnomé Mr Frantic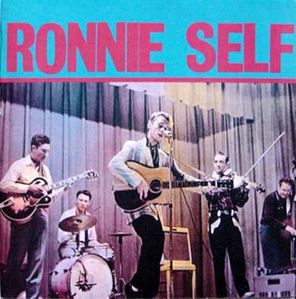 est un exemple du rockabilly des années 1950 dans ce qu'il a de plus sauvage. Ronnie voit le joue le 5 Juillet 1938 à Tin town (Missouri) d'un père agiculteur devenu cheminot, il est un enfant colérique et bagarreur qui connaîtra quelques histoires avec la justice pour vandalismes, vols et agressions.
C'est à 15 ans qu'il écrit ses premières chansons.
En 1956 il met en boite le superbe et explosif rockabilly Pretty bad blues avec en face B Three hearts later pour Abc paramount records, suivi d'un second simple plus calme Sweet love / Alone.
En 1957, il pass chez Columbia records il enregsitre deux simples historiques de rockabilly sauvage Big Fool avec en face B Flame of love (un titre plus plus médium) et Ain't i'm a dog avec Rocky rod Blues.
En 1958 il récidive toujours chez Columbia avec deux autres simples classiques du rockabilly sauvage Bop a lena (son gros classique archi repris depuis) titre qui rentre même au hit parade avec en face b le plus calme I ain't goin' nowhere, suivi de Big blon baby avec en face B Date bait et You're so right for me avec Petrified qui sera son dernier simple pour Columbia records. En 1959 il passe chez Decca records pour qui il enregistre cette même année un trés bon simple de rockabilly rapide This must be the place avec Big town, mais les autres faces qu'il enregistre pour le label jusqu'en 1962 seront du pop rocker mais plus du rockabilly, on peut noter un trés bon rockabilly en 1963 Houdini associé à un trés réussi medium rock Bless my broken heart qu'il met en boite pour Kapp records. Il fera également des apparitions dans les shows tv the Grand Ole Opry et l' American Bandstand.
A partir de 1959 il commence une brillante carrière de compositeur dont on peut citer par exemple le méga tube de Brenda Lee I'm sorry.
Il décède en 1981.
Je possède les deux éditions de l'album Colde 2014 chacune reprenant deux des resto de pochettes des eps Columbia des 1950's qui réunit la totalité de ses faces explosives soit les titres Pretty Bad Blues, Three Hearts Later, Big Fool, Flame Of Love, Ain't I'm A Dog, Rocky Road Blues, Bop A Lena, I Ain't Goin'Nowhere, Date Bait, Big Blon Baby, You're So Right For Me, Petrified, This Must Be The Place, Big Town, Houdini
et Bless My Broken Heart.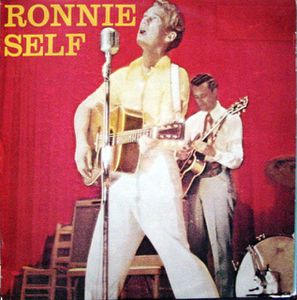 L'autre édition du 33 tour Colde
Ronnie Self-Ain't I'm A Dog
Ronnie Self - Big Town
Ronnie Self (pretty bad blues)
Ronnie Self - Petrified
Ronnie Self - Rocky Road Blues
Ronnie Self - Big Blon' Baby

Ronnie Self - Flame Of Love (Promo 45)