15 septembre 2009
2
15
/

09
/

septembre
/

2009
23:36
Chuck Willis originaire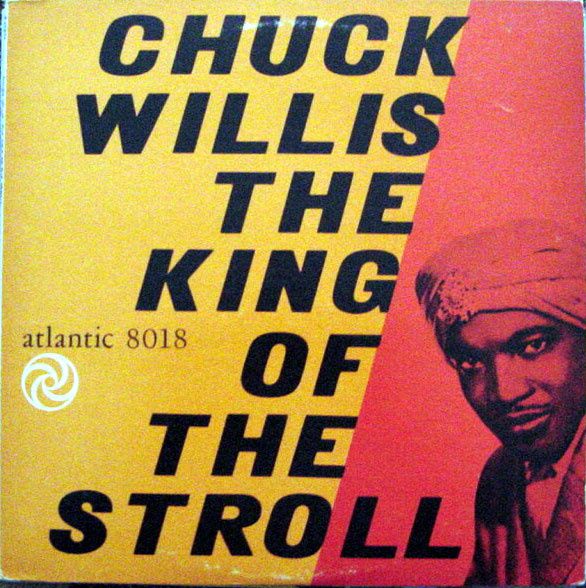 d'Atlanta sera autant un émouvant chanteur de ballades blues qu'un solide blues shouter. Durant sa courte carrière il réalisera quelques classiques du rhythm and blues et du rock n'roll noir. En 1957 il avec sa reprise rock n'roll du classique Folk blues C.C.Rider, avec son rock I Feel so bad (repris par Elvis Presley, Little Milton et Otis Rush) avec ses ballades Don't deceive me et It's too late (qui sera reprise par Buddy Holly, Charlie Rich et Otis Redding) mais aussi avec son trés bon Rock Hang up my rock n'roll shoes.

De son vrais nom Harold Willis commence sa carrière en chantant sur la radio d'Atlanta YMCA, le DJ Zenas "Daddy" Sears persuadé du talent de chuck lui fait enregistrer en 1951 1 single chez Columbia records. Il signe ensuite chez Okey records, et obtient un tube national avec la ballade My Story en 1952. L'année suivante il obtient deux nouveaux tubes avec les ballades Goin' to the river (reprise de fats Domino) et Don't deceive me. En 1954 il obtient deux nouveau tubes nationaux avec You're still my baby et le rock au rhythm latin I feel so bad.

Chuck Willis part pour Atlantic Records et immédiatement obtient des tubes avec It's to late et Juanita. En 1957, il obtient son premier n° 1 au hit parade rhythm and blues avec CC Rider, qui lui vaudra des passages tv dont un à l'american Bandstand tv show de Dick Clark. Il est accompagné par le sax alto Gene "Daddy G" Barge qui y fait un magnifique solo.

Barge fera un similaire solo sur le tube suivant de Chuck le splendide medium rock Betty and Dupree. C'est durant cette pèriode qu'il obtiendra le surnom de King of stroll.
Souffrant d'ulcères, il meurt en 1958 d'un péritonite, et obtient 4 tubes posthumes avec What am i living for , le génial Hang up my rock n'roll shoes mais aussi en fin d'année avec My life et Keep a driving.

L'album indispensable de chuck Willis est l'incontournable album The king of stroll Atlantic 8018 qui contient quelques un des plus beau rhythm and blues et rock n'roll noir des fifties: Betty and Dupree, That train is gone, Love me cherry, Juanita, It's too late, C.C. Rider, My life, Whatcha gonna do when your baby leaves you, Kansas city woman, There's got to be a way, Ease the pain, Thunder and lightning et My Crying life.