5 mai 2010
3
05
/

05
/

mai
/

2010
21:00
Les Rockers sont né à la fin des années 1950 et se développe surtout au début des sixties en Grande Bretagne, ils sont (comme les blousons noirs en France) les descendants des motard hors la loi (les Futurs Hells Angels) de l'amérique qui font rêver un grand nombre de mauvais garçons avec le film l'Equipée Sauvage (The wild one) avec Marlon Brando.
L'histoire commence donc aux Etats Unis par le retour de militaires démobilisés de la seconde guerre mondiale qui se trouvant désorienté dans la vie civile se réunissent en gangs de motard et font régner la terreur durant la fin des années 1940 et la début des années 1950 aux Etats Unis comme dans la ville de Hollister en Juillet 1947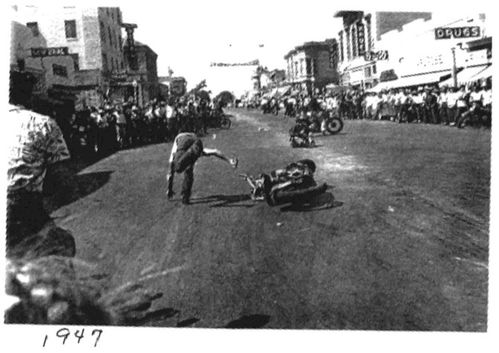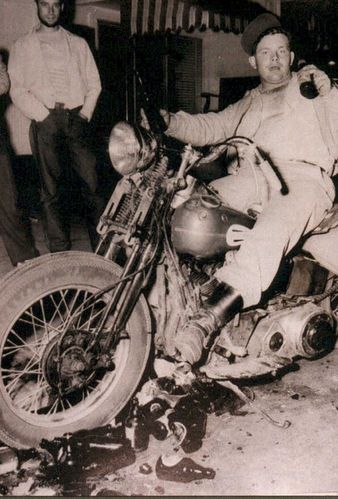 Image d'Hollister d'époque lorsqu'elle est envahie par des gangs de motards
Depuis 1937 existe aux usa des clubs de motard comme le 13 Rebel MC qui n'a rien n'a voir avec les motards hors la loie du film.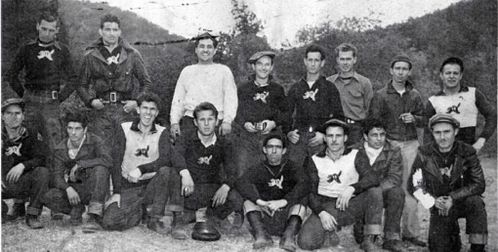 les membres du 13 Rebels MC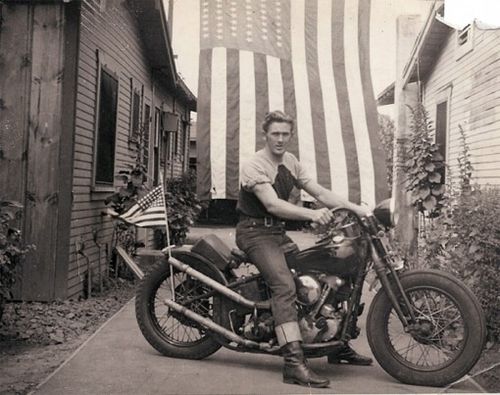 Arden Van Scykle membre des 13 Rebels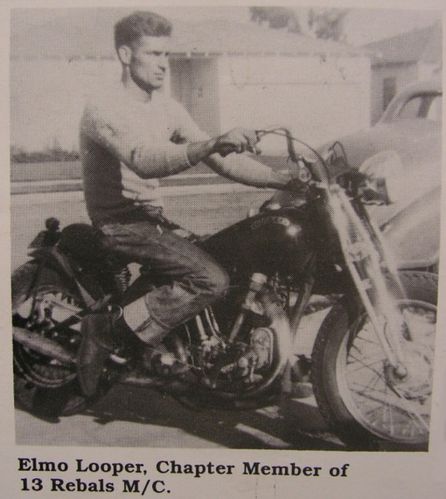 Je ne détaille pas ce sujet mais plus de détails sur ce blog:
http://www.falconmotorcycles.com/blog/falcon-blog/1-motorcycles/181-13-rebels-mc-the-real-wild-ones.html
C'est donc aprés la diffusion du film The Wild One avec Marlon Brando (qui s'inspire des évènement de Hollister qui depuis étaient quelques peu oublié) que le phénomène des motards en blousons de cuir noir commence à réellement se développer aux USA, et tout naturellement comme le rock n'roll commence à exploser aux USA les nouveaux motards rajoutent cette musique à leur culture. (Dans The Wild One la musique est encore du Jazz!!)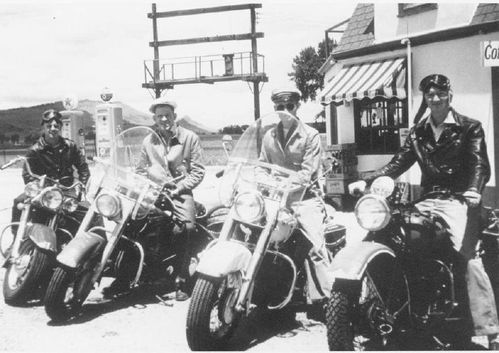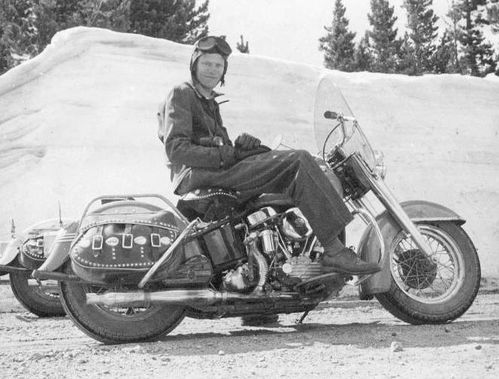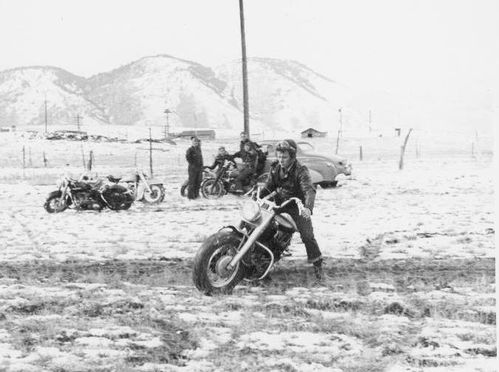 Voici quelques photos de bikers 1950 dont l'histoire est racontée sur ce blog
http://www.5points.ws/Biking%20OLD%20School%201950s.htm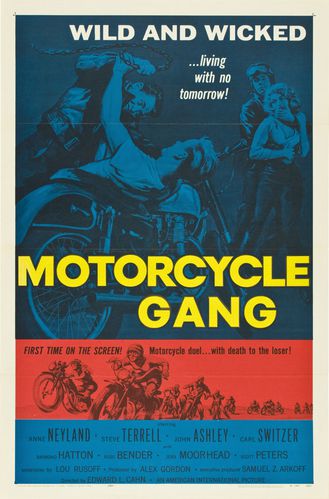 L'affiche du film des 1950's Motorcycle gang qui raconte l'histoire de motards hors la loie.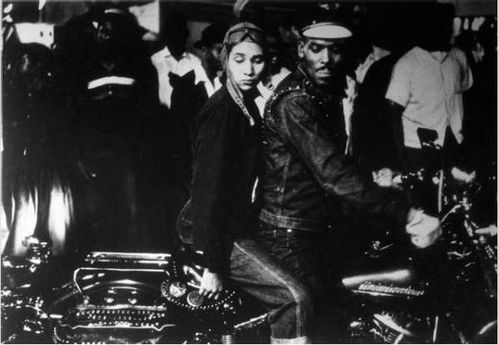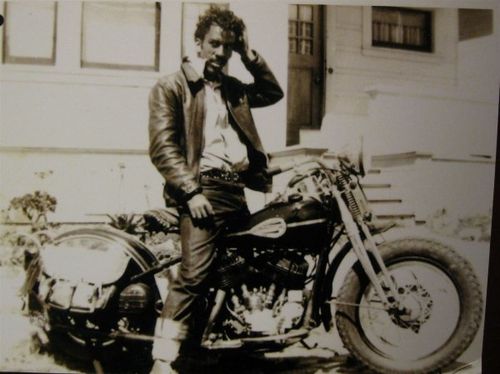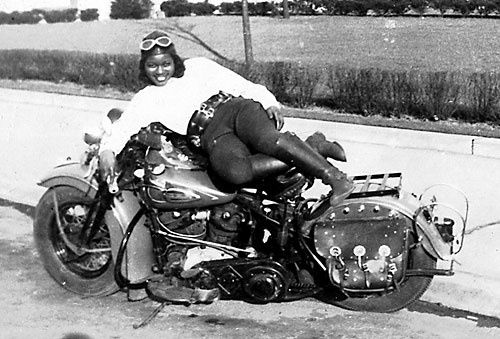 Bessie Stringfield agé de 19 ans durant les 1950's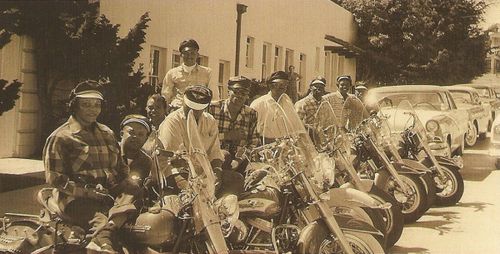 Photos du club des Black Chrom durant les fifties
Un blog pour en savoir plus sur l'histoire des clubs de motards Black:
http://theselvedgeyard.wordpress.com/2009/05/02/soul-on-bikes-black-chrome-the-history-of-black-america-motorcycle-culture/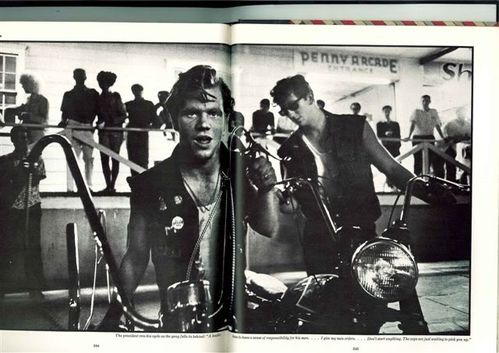 La fameuse photo du magazine Life qui montre un gang de Rockers durant la seconde moitier des fifties aux USA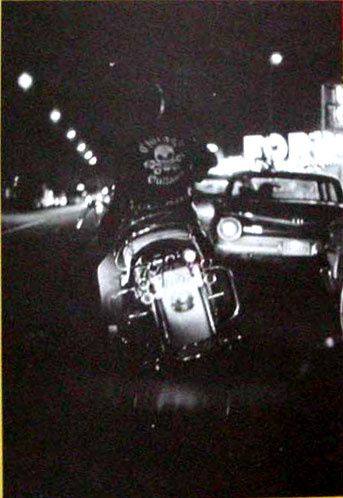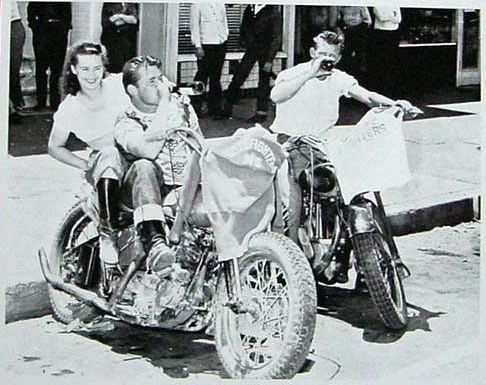 Les fameuses pochettes de disques de Doo wop du début 1960's avec des Rockers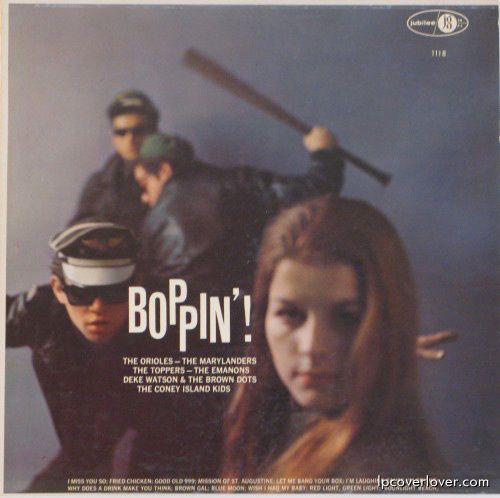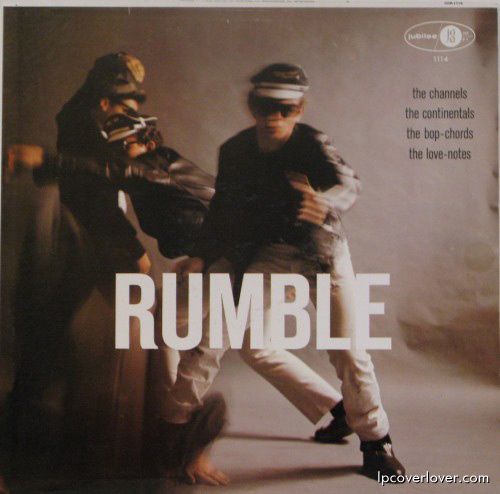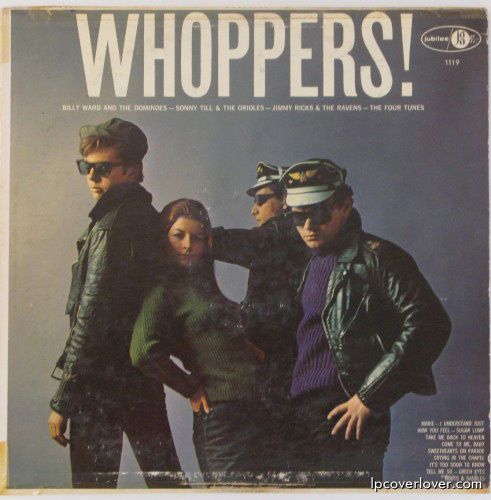 Les années 60 arrivent et les motos commençent à se tranformer de plus en plus en chopper radical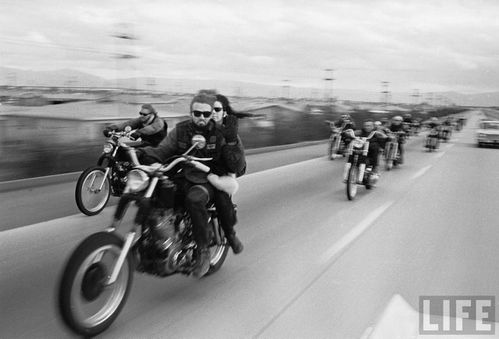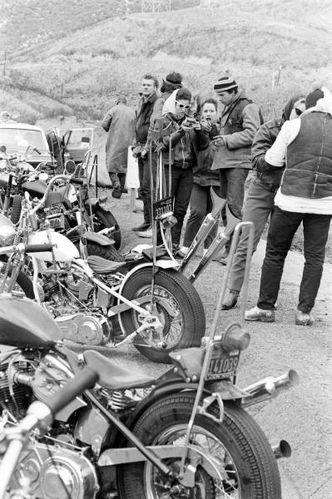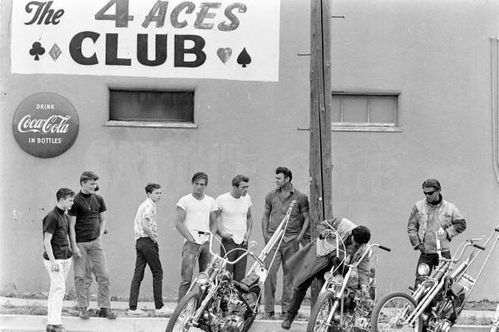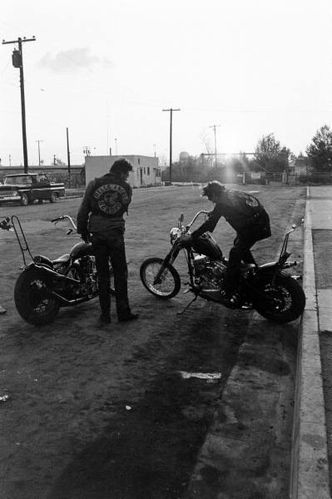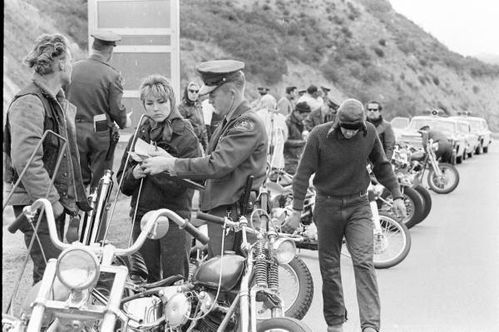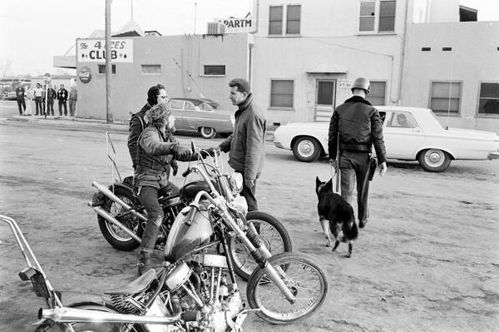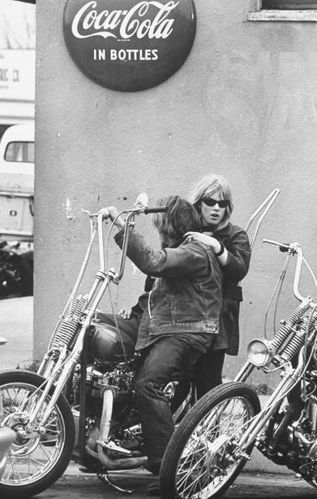 Les Hells Angels au début des sixties
Parallèlement en grande Bretagne se développe le phénomène des Rockers sorte qui succédent alors aux Teddy Boys des 1950's pour la défense du rock n'roll pur et dur en Grande Bretagne.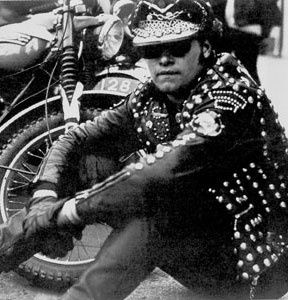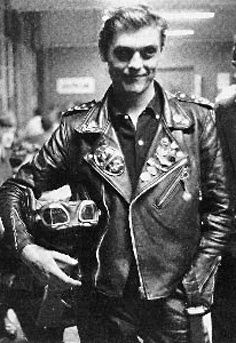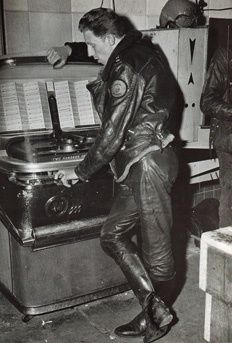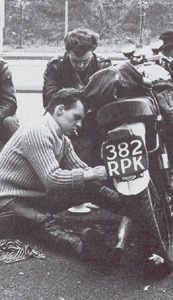 Les Rockers Anglais se caractérisent par la revendication de leur classe sociale (le prolétariat et la culture ouvrière), c'est surtout en cela qu'ils s'opposent idéologiquement au Mods avec lesquels ils s'opposeront viollement à Brighton les 18 et 19 Mai 1964.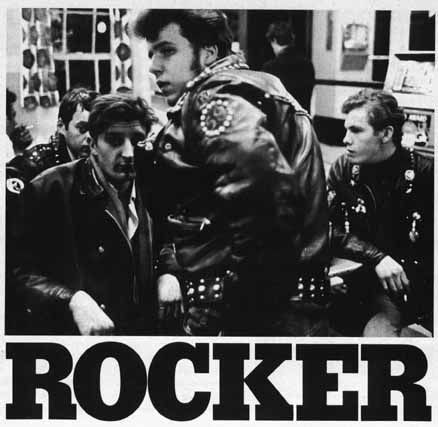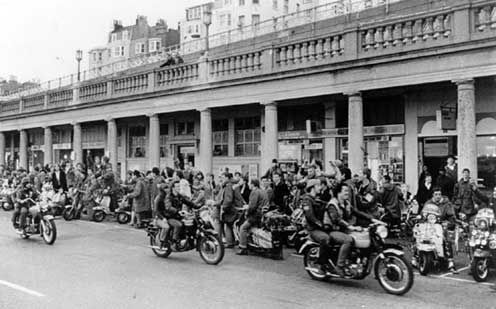 Les Rockers à Brighton
Le rocker se reconnait à son blouson de cuir noir (avec clouts trés souvent) au jean et aux bottes de motos, mais surtout grâce à sa moto ici pas de harley avec longue fourche, sissi bar, guidon chopper et pots d'échappement se relevant vers l'arrière comme les bikers américains, mais des motos anglaises Triumph, Norton ou BSA coursifiées en café racer c'est à dire modifiées pour faire des courses sauvages d'un cafe à un autre (d'ou le nom!!!)
L'un de ces cafés légendaires des rockers est le Ace Cafe
dont voici le site web:
http://www.ace-cafe-london.com/history.aspx
Depuis le début des sixties jusqu'à nos jours les Rockers anglais sont toujours là, semblables à leurs prédécesseurs des sixties
Voici une série de photos de rockers des années 2000's lors de réunion en Grande Bretagne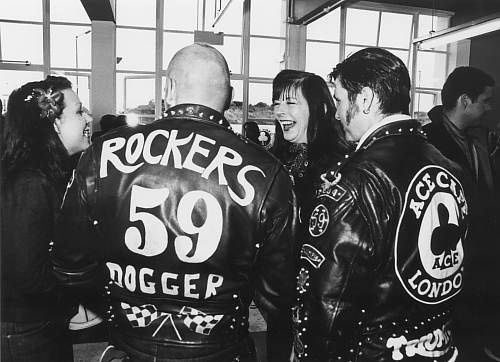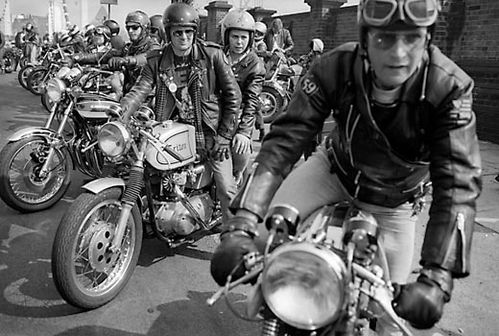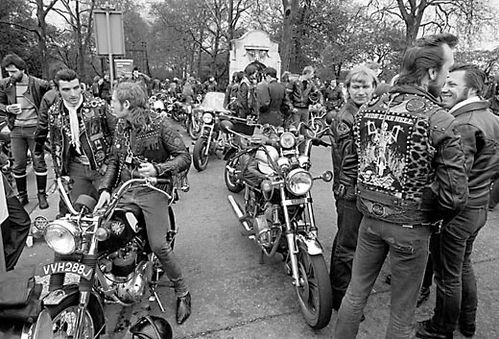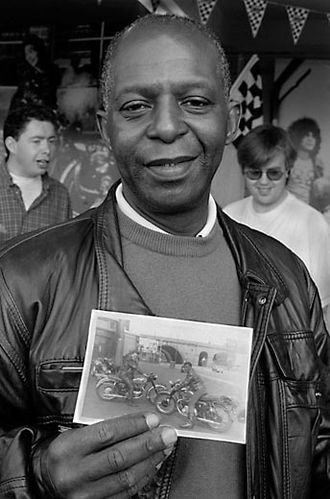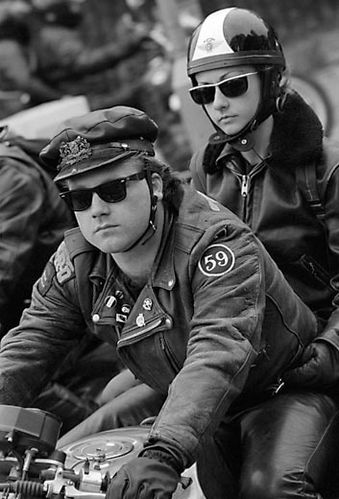 D'autres photos de cette réunion de rocker sur ce site web:
http://tonysleep.co.uk/rockers
Aux USA retour des Rockers sur motos semblables à ceux des fifties sur des motos Bobbers ou Chopper Old School.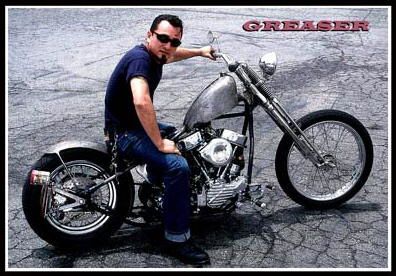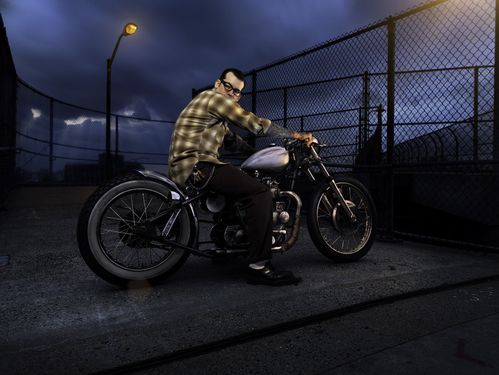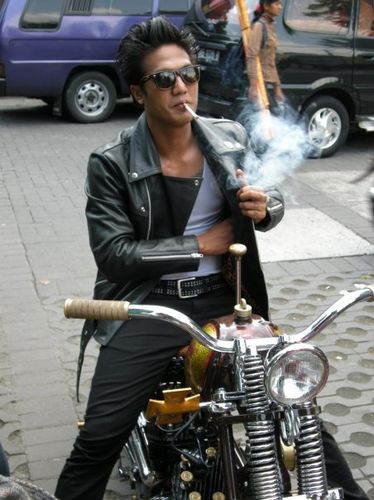 Rocker Japoànais années 2000's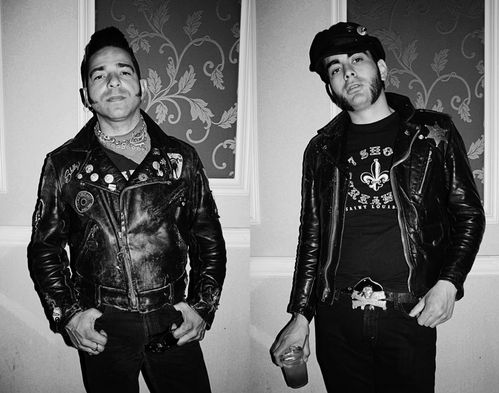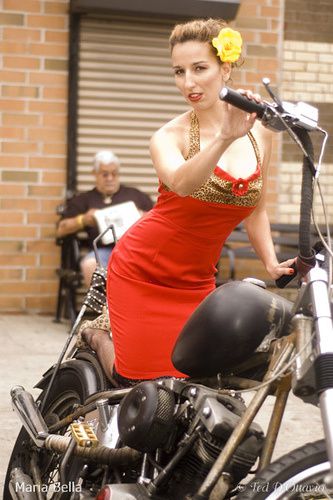 Rockabilly Pin up 2000's and Chopper old school