15 juin 2010
2
15
/

06
/

juin
/

2010
17:16
Willie Lewis est le fondateur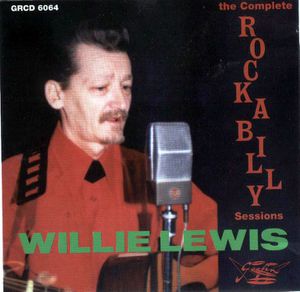 du label Rock-A-Billy Records de Denver (Colorado), qui commence en 1982 par rééditer des enregistrements rares de Rockabilly, puis commence à produires les oeuvrescontemporaines d'artistes du genre comme Go Cat Go, Ronnie Dawson, Don Rader, Marti Brown, High Noon, Little Roy Williamson et lui même.
C'est sur ses enregistrements personnels que nous allons ici plus précisément étudié. Willie enregistre un rockabilly au son trés authentique trés loin du son des Stray Cats et du néo rockabilly et avant l'arrivée des groupes du label Tail records. Ses titres en grande partie des compositions originales sont éditer sous différents noms Willie and the String Poppers, Tennessee Bill, Billy and the Bop Cats, Willie & Eddie, King Cat & the Pharaos, 3 cats & A kitten et Delmer and the Spuddnicks. L'album le plus complet et le plus représentatif du génie de Willie Lewis est sans aucun doute The complete Rockabilly Sessions de Goofin records (GRCD 6064) ont peut y écouter de Willie and the String Poppers The Rockin' blues, Whatever happened to that rock n'roll, Oh, baby baby, The Reminicin' boogie, The Crazy boogie, I'll still love you, Ran down daddy et She's a goin' Jesse de Tennessee Bill Fender bender boogie, Making noise with the boys, Stephine et Be boppin' baby, de Billy & the Bopcats Rock n'roll fever, Working man's blues, Mary lou rock, I'm out et The Sore finger blues, de Willie and Eddie Fast moving freight train blues, de King rat and the Pharaos It's saturday night, Rockin' the blues, Cool man cool, Rockin' boogie baby, Rock-a-billy willie et Good rockin' tonight, de Willie Lewis i Got you on my mind, de 3 cats & a kitten I like to rock - i like to roll et de Delmer & the Spuddnicks Long black vell, Rock me tonight et Fool about you.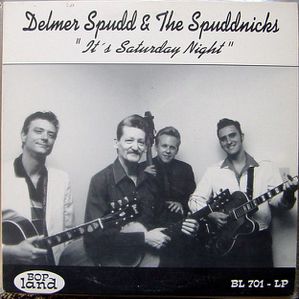 De sa formation Delmer Spudd and the Spuddnicks ma préférée dans laquelle Willie Lewis est acompagné de Mike Taveira, Ed Debord et Mike Baird je possède le 25 cm Bop land (BL 701 - LP) qui contient les titres It's saturday night, Sixteen chicks, The Ramblin' blues, Percolatin' papa, "Bop cat" Willie, Be my baby, Long black veil, Stephine, My Alabama Gam'ma et I'm out , une merveille.
WILLIE KEVIN AND TODD BE MY BABY