15 octobre 2009
4
15
/

10
/

octobre
/

2009
22:48
Les Zantees est un groupe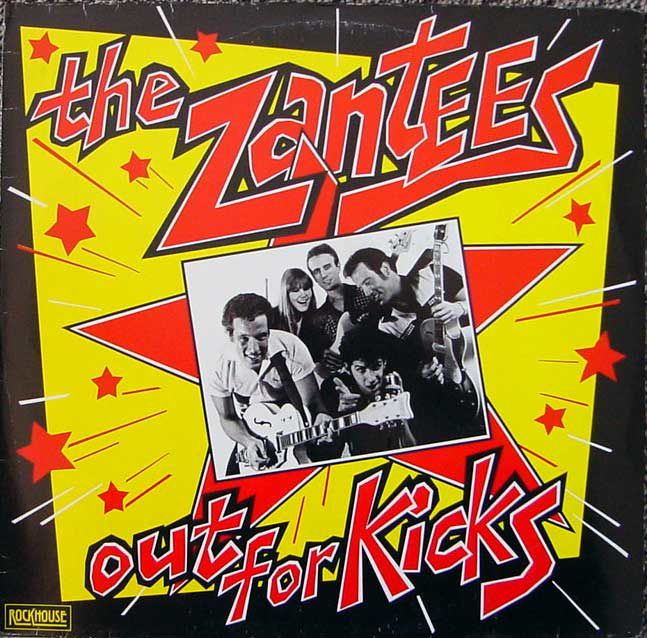 américain originaire de New York, qui jouera à la fin des années 70 et au début des années 80 sur scène au côté de groupes aussi différents que les Ramones ou les Cramps.
L'histoire du groupe commence en 1978 sous le nom de The Fezmen, ils changent de nom aprés avoir vu un épisode d' Au-delà du réel (Other limit) pour The Zantees. Le batteur du premier groupe Jimmy Devito est remplacé par Miriam Linna qui a joué avec les Cramps.
1980 le premier album du groupe Out for kicks sort aux USA sur Bomp records, et est distribué (et bien vendu) par Rockhouse en Europe (et en france distribution par disc' AZ sous référence AZ/2 425). Les Zantees sont alors Billy Miller au chant, Bill Statile (guitare solo), Paul Statile (guitare rythmique), Rob Norris (basse qui joua avec le Velvet Underground) et Miriam Linna (batterie). Les titres sont enregiistrés au Songshop studio de New York.
Cet album est une réussite de trés bonne compositions côtoient des reprises particulièrement réussies: I Thought It Over, Cruisin' (Gene Vincent), Francene, Blonde Bombshell, Up The River, All Because Of You, Please Give Me Something (Bill Allen's), Bessie Mae, Big Green Car (Jimmy Carrol's), Gas Up, Watch My Baby, Lost Highway (Leon Payne's) et Baby Let's Move. I Thought it over est un des plus beaux exemples de Rockabilly revival américain à la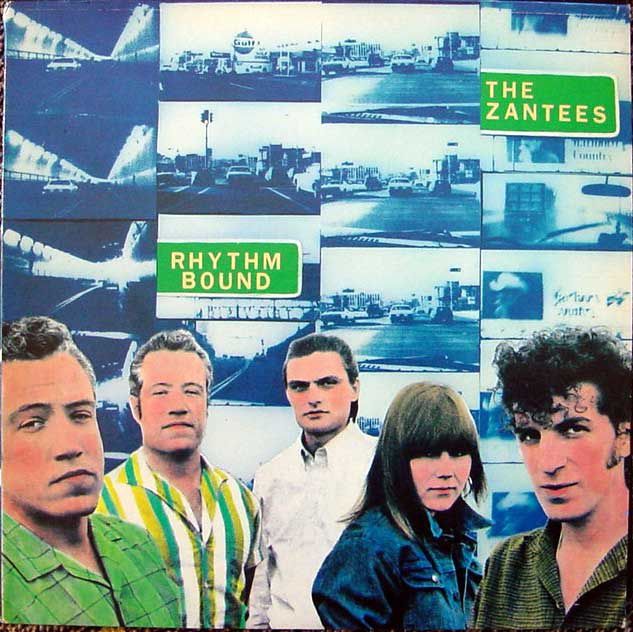 fois moderne sans faire pour autant de conséssion vers une production trop pop.
En 1983, ils sortent leur second lp Rhythm bound sur Midnight records (MIR 101), nous trouvons Billy Miller au chant, Bill et Paul Statile aux guitares, la charmante Miriam Linna à la batterie et Jumpin' james à la basse.
L'album compile également intelligement bonnes compositions et habiles reprises soit les titres: Tic Tac Toe, Crazy Carol, I Need A Man, Money To Burn, Oh! Miss Crabtree, Let's Go Get It Tonite, Crawdad Hole, Ruby's Place, Fat Gal Boogie, Baby She's Gone, I'm Ready, Gotta Gotta Gotta Be Mine, Speed Limit et Teenage Letter.
On peut noter les choeurs de Billy Hancock (autre figure du rockabilly US des années 1980) sur Crawdad hole, le pianiste Gene Taylor sur Let's go et Teenager letter et le bassiste Adny Shernoff sur Ruby's place.
La batteuse Miriam Linna devient leadeur vocal sur I need a man (reprise de Barbarra Pittman) et I'm ready (reprise de Eddie Cochran).
Mais en Décembre 1983 les Zantees se séparent pour former un nouveau groupe The A Bones.