24 octobre 2010
7
24
/

10
/

octobre
/

2010
19:36
The Roadracers est une formation néo rockabilly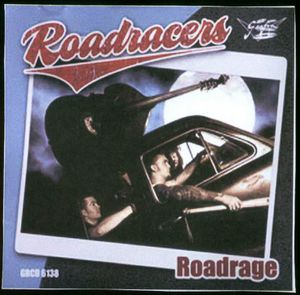 Finlandaise formé en 2001 à Tampere par Hannu Kaarto (chant) et Antti Raulamo (guitare). Ils sont rejoint tout dabord par le contrebassiste Hannu Kaarto et fin 2005 par le batteur Jarno Saario. Une fois le groupe ayant ses membres définitifs réunis commence une tournée trés remarquée en Hollande.
En 2007 ils enregistre l' album Roadrage sur Goofin records (GRCD 6138).
Le cd est à mon goût une belle réussite dans un style néo rockabilly à la sauce USA c'est à dire avec un son de guitare de tueur sur certains titres, un slap bass présent sans être excessif, est une influence mélodique influencé par la country et le rockabilly fifties. Nous trouvons comme composition No Fool un fabuleux white rock avec piano boogie woogie, Roadrage un néo rockabilly sauvage avec guitare saturée, Trouble Hound (un titre entre la ballade country et le médium rockabilly), 8 days on the road (un médium néo rockabilly avec une belle rythmique guitare), True To you (néo rockabilly avec sonorités blues), New shoes (un néo rockabilly classique), Nice from far (un jump jive rockabilly original rappelant mélodiquement Baby please don't go), Rock n'roll ship (un boogie rock) et This is what i drink (un rockabilly bien sauvage) et comme cover nous trouvons des versions extrèmement personnelles de Believe what you say ( Ricky Nelson), My Way (d'Eddie Cochran avec un style moderne qui aurait trés bien pu être celui de cochran dans les 2000's),Call me shorty (Hayden Thompson) et Pistol packin' mama (fabuleuse version du succés de Gene Vincent).
.........