30 novembre 2011
3
30
/

11
/

novembre
/

2011
19:23
The Legendary Kid Combo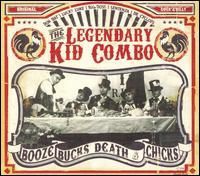 est une formation italienne qui débute sa carrière en 2005 formée par Don Bat (chant, guitare électrique), Lucky Luke (chant , guitare folk), Big Boss Segala (contrebasse), ....El Sentenza (Banjo), Maestro Massa (harmonica), Dr. Cyclops Viola (batterie et washboard).
En 2007 The Legendary Kid Combo enregistre l'album Booze, Bucks, Death & Chicks sur Raucous records composé des titres: Dead City un néo rockabilly medium teinté de country, A hole in the bottle est un bon rockabilly rapide dans le style de Johnny Cash, The Cock Is Going Mad est un rockabilly déjanté avec banjo, Why Don't You Love Me? est un country folk avec harmonica blues, Silver River est un rockabilly skiffle, Titina est un instrumental rapide influencé à la fois par la country, la musique espagnole et russe, Don't Stop the Rhythm est un trés bon rockabilly country avec banjo, Where I'll Go est une ballade country folk trés réussi qui s'accélère en rockabilly, Rawhide belle cover de ceclassique de la country fifties, Bring Me Your Daughter est un excellent rockabilly roots, Too Much Whiskey Between You and Me est encore un excellent et original rockabilly country rapide et Booze & Bucks est un rock 'n' roll explosif toujours agrémenté de sonorités country.
En 2008 ils enregistrent leur second album Viva la muerte nous y trouvons les titres: M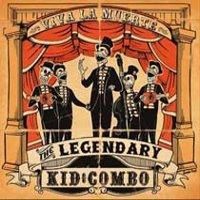 ary Blunder un sorte de psychobilly ska , Eddie Montana est un vraiment bon country rockabilly, Ivanov Sergej est un titre medium ska avec influence mariachi et russe, Reverend Theodore Miles est un bon skiffle, Marianne Hedergaard est un psychobilly rapide aux sonorités russes, Festan The Seawolf est un hillbilly rock rapide vraiment bon avec banjos et bruit de bateau, Sailor Stuk The Greek est un titre aux sonorités grecques, The Ghost Of Tom Pitty est un psychobilly avec piano honky tonk, Billy 'Big' Joey est un bon rockabilly roots influencé par Asil Hadkins, Oliver And Jenny Knox est un country rock à la Johnny Cash avec duo féminin, le morceau suivant est non spécifié sur la pochette est un néo rockabilly efficace vraiment réussi.
En résumé un groupe original et créatif qui renouvelle le néo rockabilly avec un retour "aux sonorités et mélodies folk et country mais avec une énergie puisée aussi bien dans le rockabilly sauvage des fifties et Teddy Boys que dans le psychobilly.