3 décembre 2011
6
03
/

12
/

décembre
/

2011
13:14
Il s'agit d'un trio féminin de psychobilly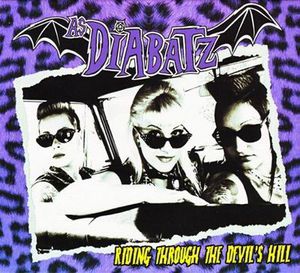 oldschool et néo rockabilly brésilien formé par Baby Rebbel (guitare et chant), Claudia Smith (Contrebasse) et Clau Sweet Zombie (batterie).
En 2009 elles enregistrent l'album Riding Through The Devil's Hill. On n'y trouve Woman In White un néo rockabilly medium teinté de psychobilly au son clair et très réussi, Necrolove Witches Stomp.et Wide Awake sont des psychobilly oldschool mediums, Psychomad Mary est un psychobilly rapide, Under My Own Spell est un néo rockabilly médium avec bon riffs influencé aussi bien par Teddy Boy Boogie de Cavan avec un brin des Stray Cats sur les solos, Riding Through The Devil's Hill est un instrumental influencé par The Meteors, We Ain't No Psychobitche est à mon goût le meilleur titre du disque un rockabilly efficace au style des titres 1950's obscures, Summertime Booze est un bon white rock dans l'esprit (comme son nom le laisse présager) d'Eddie Cochran, I Don't Worry About It est un autre white rock dans le style de Glen Glenn.
Cet album saura réconcilier certains fans de rockabilly avec le psychobilly, ici même si l'esprit est souvent psycho, le style la musique et la production sont plutôt rockabilly. .
As Diabatz - We Ain't No Psychobitche
The Diabatz - Under My Own Spell
The Diabatz - Summertime Booze