22 décembre 2009
2
22
/

12
/

décembre
/

2009
16:11
Il s'agit d'un groupe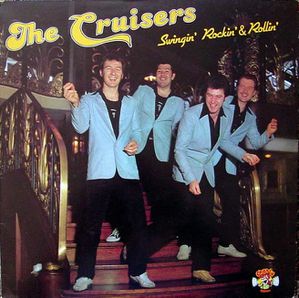 anglais formé de P.J.Hudson à la guitare et leadeur vocal, Smokey Lewis à la basse et chant, Leroy chant et batterie et Alby Saxophone tenor, leur style va du Jump & Jive au Doo wop.
Ils sortent sur Rockhouse le lp Swingin' rockin and rollin'( CR 30191) en 1980, nous y trouvons de trés bonnes compositions Doo wop jump de Hudson comme Extra, champagne, Sherry, Space age rock n'roll, It's cold out tonight, Somebody's dating my baby et Go! associé à des covers de Deep sea ball (Clyde Mc Phatter), Stockings n' shoes (Eddie cochran), Dance the bop & Well now dig this (Jodimars), No, no, no (Dovells), Quiet Whiskey (Wynonie Harris), Gee (Crows) et Tick tock (Jerry Landis).
Un disque particulièrement réussi et homogène dans un style particulier à mi-chemin du Jump rock n'roll et le Doo wop.