9 février 2010
2
09
/

02
/

février
/

2010
13:40
The Bat est une Ford 1950 (Shoebox) réalisée par le customiseur Bill Hines en 1957, le toit est choppé de 4 pouces, et les ailes arrières sont agrémentées d'immenses ailerons fasconnés à la main par Bill.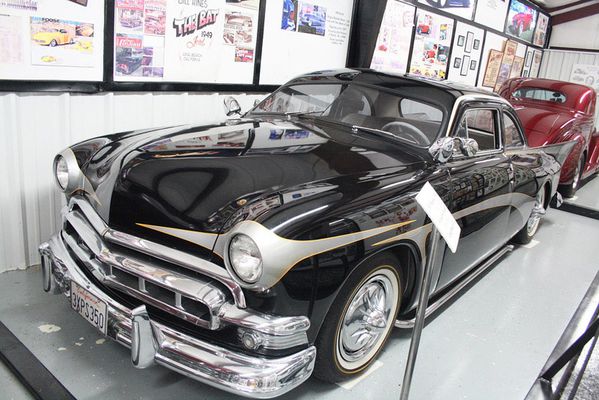 Il sagit sur cette photo du clône du Bat original réalisé aussi par Hines
Le coffre et le capot sont roundés (arrondis), et les baguettes sigles et poignées de portes supprimés afin de donner un aspect encore plus lisse à la carrosserie.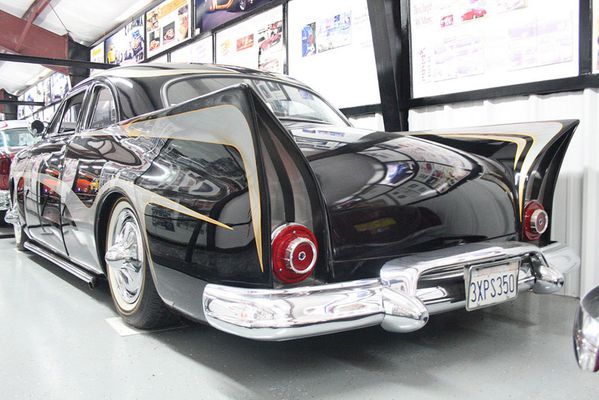 Il rabaisse la voiture en réalisant lui même de nouveau support de ressorts.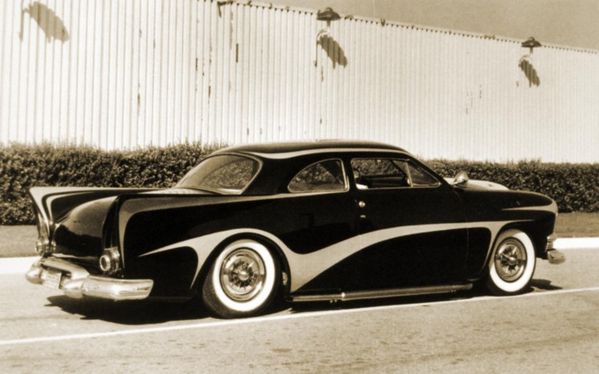 The Bat est ensuite peinte en noire et recouverte de scallops dorés. Elle fera la couverture du magazine Rod and Custom de Mars 1959.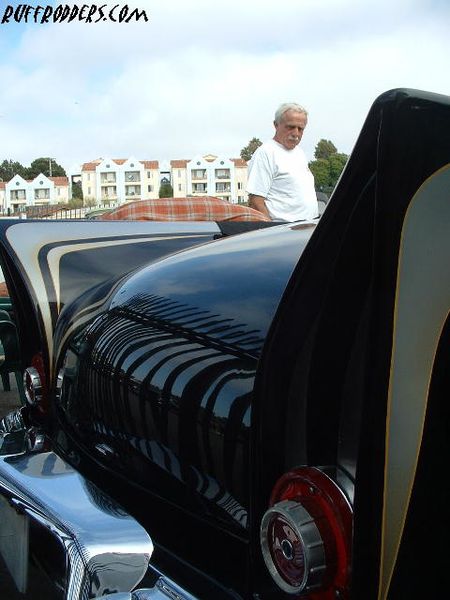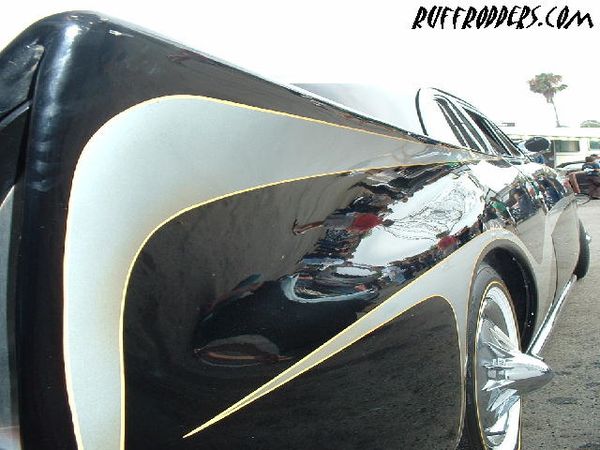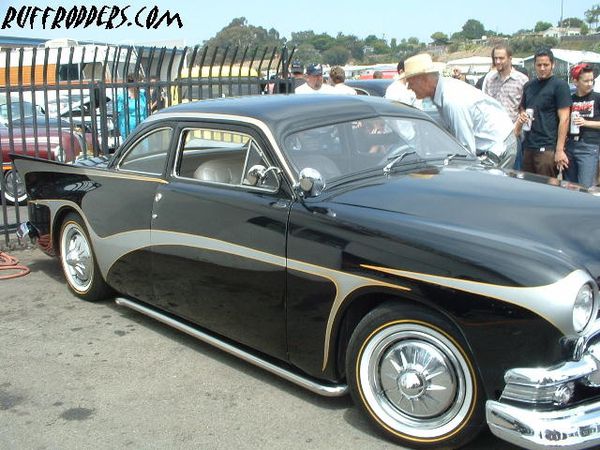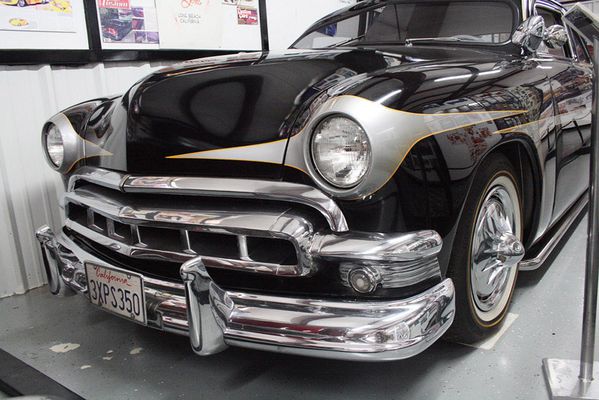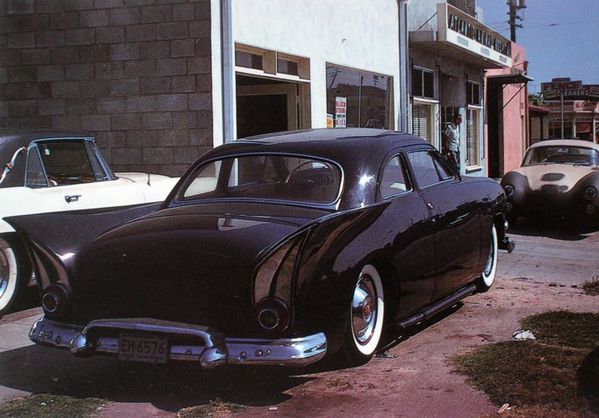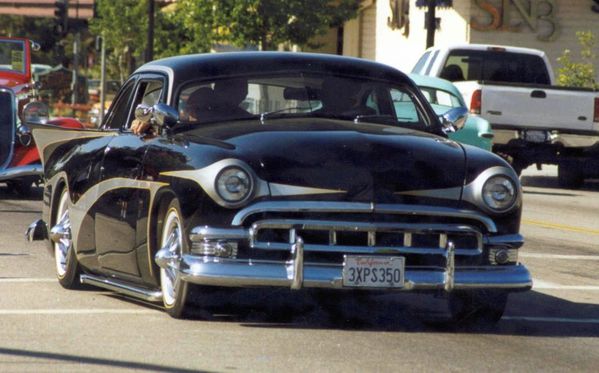 .