3 juillet 2012
2
03
/

07
/

juillet
/

2012
09:19
Rebel Son est un trio de rockabilly constitué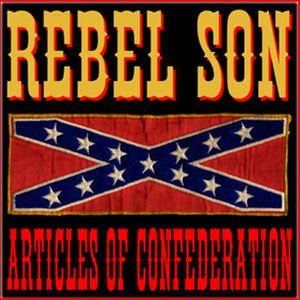 de Lee Johnson (guitariste, chanteur et compositeur), Tom Warwick (batteur) et Dave Schneider (bassiste). En 2004 ils enregistrent leur premier album Articles Of Confederation suivi d'un second Choke On Smoke l'année suivante, sans suit un album chaque années suivantes de la décennie.
Je vais m'intéresser à leurs 2 premiers album :
Articles of confederation se compose de 13 compositions originales soit 1-2-3 et Move On Down The Line qui sont des néo rockabilly efficaces et moderne, This Old Train et Dog Named Dammit sont des rockabilly aux styles plus authentique avec le second super speed, One Way Or Another , Drunk As A Skunk et What You Think sont des country rock mediums, I'll Get You Back , Sittin' Up, Drinking With Robert E. Lee, What Part Don't You Understand et You Can't Wash The Red Out Of My Redneck sont des rockabilly teintés de country, Long, Tall Bottle est une bonne ballade country rock et Tell Me A Little Lie est un rock n'roll medium avec une excellente mélodie à la Buddy Holly.
L'année suivante soit 2005 ils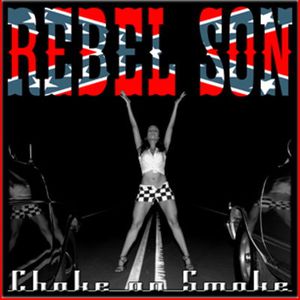 sortent l'album Choke on Smoke se compose lui aussi que de compositions originales il commence par Baby Wipes un rockabilly country aux sons accoustiques à la bonne mélodie et aux ryhtme rapide, King Of The Castle , Whorehouse Cadillac, Dragstrip Girl et Hot Rod Hell sont des néo rockabilly rapîdes teintés de country, Quit Your Bitchin' (à la mélodie rappelant I fought the law), It'll Probably Kill Us All, Redneck Piece Of White Trash et 666 Pack Of Beer sont des country rock médium, Jesus, Can You Get Me Out Of Jail et Mr. Confederate Man sont des ballades country folk mélancoliques, Mary Lou Moonshine et Bad Road, Wretched Road sont des néo rockabilly rapides sans influences country et Stompin' A Hog est un néo rockabilly psychotique assez original.
Ces deux albums sont nom seulement bons mais surtout originaux stylistiquement, mais il ne faut pas être allergique à la country musique elle est toujours plus ou moins présente sur la majorités des titres sous la forme de construction mélodiques ou de sonorités mais de manières subtiles sans jamais l'énergie des morceaux rockabilly et plus franchement sous la formes de quelques country rock ou ballades .
...........................
..............................
Je