1 juillet 2010
4
01
/

07
/

juillet
/

2010
14:33
Cet ouvrage de 255 pages raconte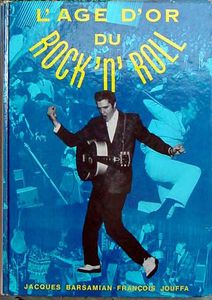 l'histoire du rock n'roll comme une histoire, au moyen de documents photographiques de toute beauté, de pochettes de disques et d'interwiew d'artistes. Il est partager en plusieurs chapitres.
Le premier est consacré aux rockers français et au golf drouot donc on n'y trouve Johnny Halliday, Daniel Gérard, Danny boy, Richard Anthony, Eddy Mitchell, Dick Rivers, Rocky Volcano, Moustique etc...
Le second s'interresse aux origines du rock soit au niveau du blues et rhythm and blues et de la country music soit les artistes Hank Williams, Roy Brown, Fats Domino, Bill Haley, Lloyd Price etc...
Le troisième est réservé à Elvis Presley et particulièrement détaillé.
Le quatrième nous présente les grands créateurs soit Chuck Berry, Buddy Holly et Eddie Cochran.
Le cinquième s'interresse aux violents soit Jerry Lee Lewis et Little Richard
Le sixième nous présente les rockers noirs soit Larry Williams, Ray Charles, Bo Diddley, Bobby Day, Frankie Lymon, Gary UIs Bonds, Esquerita, Chubby Checker, Screamin' jay hawkins, The coasters, The Platters etc..
Le septième nous plonge dans le monde des rockers blancs soit Gene Vincent, Johnny Burnette, Ronnie Hawkin, Ritchie Valens, Duane Eddy, Link Wray, Jcalk Scott, Wanda Jackson, Janis Martin, Charlie Gracie etc...
Le huitième nous parle de Sun records et du rockabilly avec Carl Perkins, Elvis, Johnny Cash, Roy Orbison, Sonny Burgess, Ray Smith, Charlie Rich, Buddy Knox, Mac Curtis, Charlie Feathers etc...
Le neuvième nous raconte l'histoire des tennage idols soit Pat Boone, Tommy sands, Ricky Nelson, Everly Brothers, Paul Anka, Connie Francis, Brenda Lee, Freddy Cannon, Dion, Del Shannon, Bobby Vee etc....
Le dixième passe l'océan pour nous parler des rockers anglais soit Tommy Steele, Lonnie Donegan, Terry Dene, Marty Wilde, Vince Taylor, Cliff Richard, Johnny Kidd, The Shadows etc...
Le dernier chapitre nous parle de la nouvelle génération (mais s'arrête dans les 1970's) avec les Beatles, Swinging blue jeans, John Fogerty, Creedence Clearwater revival, Matchbox, Whirlwind, Billy Swan, Robert Gordon etc...
En conclusion même si ce livre s'arrête avant le rockabilly boom des Stray Cats il est trés agréable à lire et permet de connaître facilement l'histoire du rock n'roll.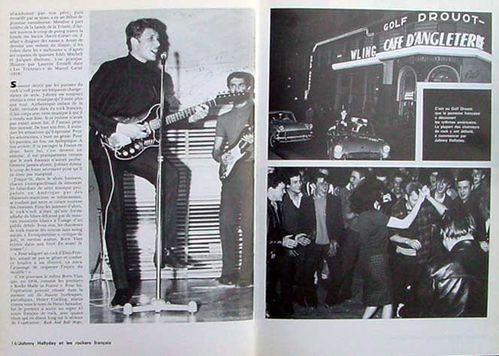 Johnny Halliday & le Golf Drouot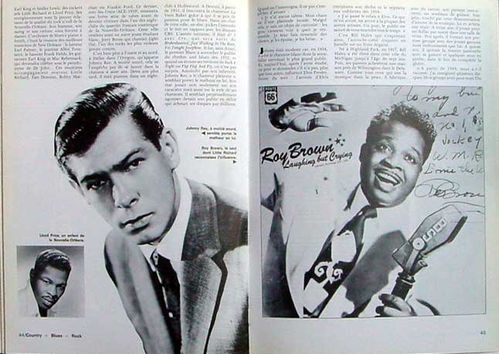 Johnny Ray, Lloyd Price et Roy Brown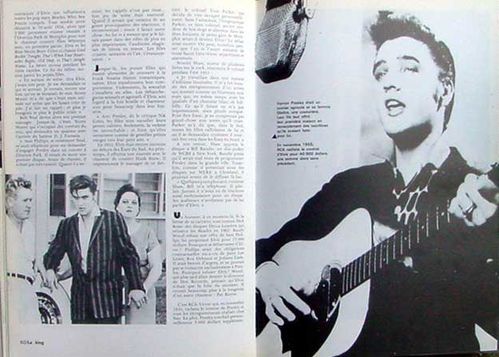 Elvis Presley avec son père et sa mère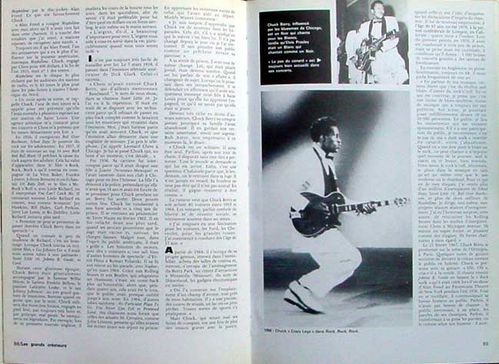 Chuck Berry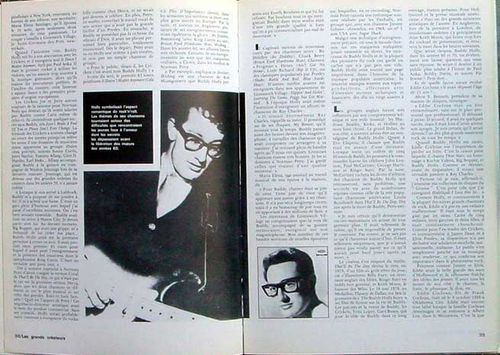 Buddy Holly
Little Richard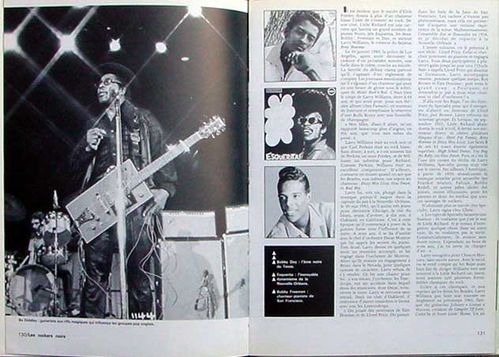 Bo Diddley, Bobby Day, Esquerita, Bobby Freeman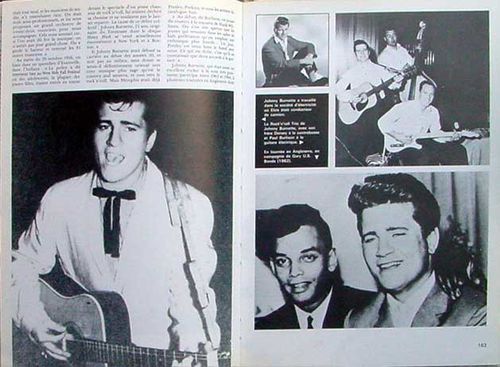 Johnny Burnette, Johnny Burnette and his rock n'roll trio, Johnny Burnette et Gary Us Bonds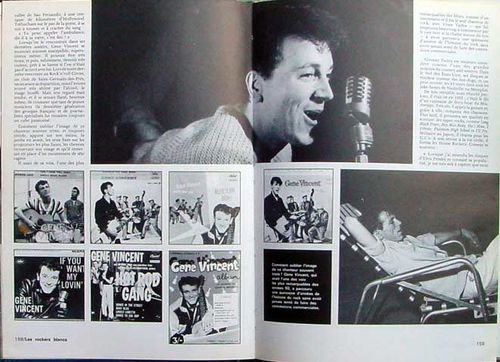 Gene Vincent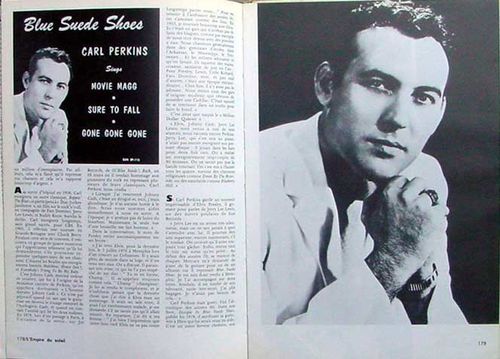 Carl Perkins
Eddie Fontaine, Charlie Rich, Dale Hawkins, Buddy Knox, Marvin Rainwatter, Ray Campi, Mac Curtiq, Charlie Feathers.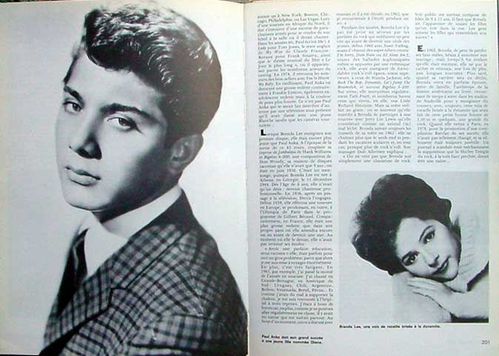 Paul Anka , Brenda Lee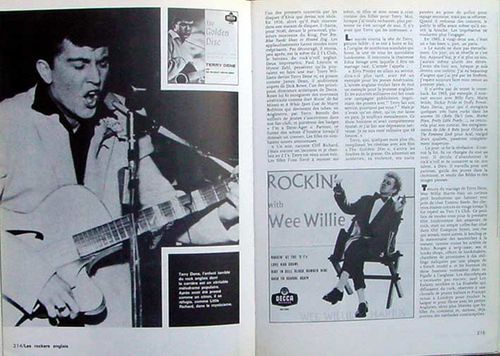 Terry Dene, Wee Willie Harris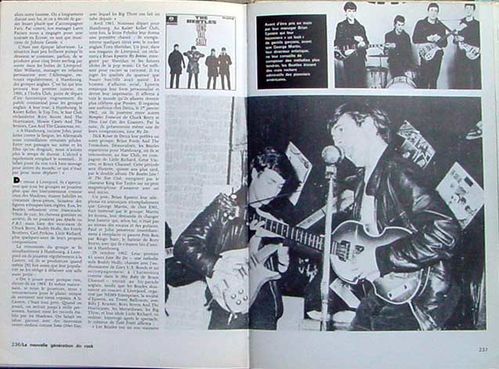 The Beatles