20 janvier 2011
4
20
/

01
/

janvier
/

2011
09:49
Puklp fiction est un fim de quentin tarentino, mais aussi le nom des romans policier bon marché plus célèbre par leurs fabuleuses couvertures dessinées que par leurs contenus.
Je présente ici certaines couvertures de ces livres dont le sujet tourne autour de la delinquence juveniles, des teenagers et du rock n'roll.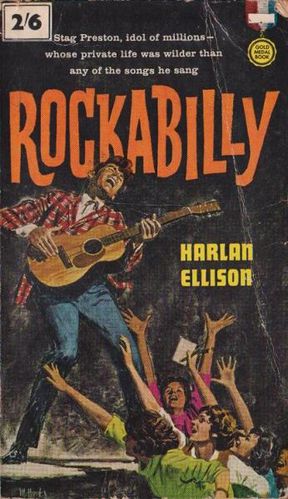 Rockabilly Harlan Ellison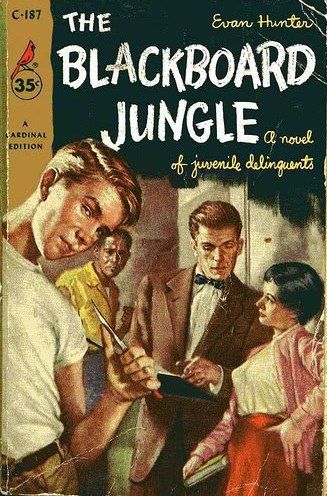 The Blackboard jungle - Evan Hunter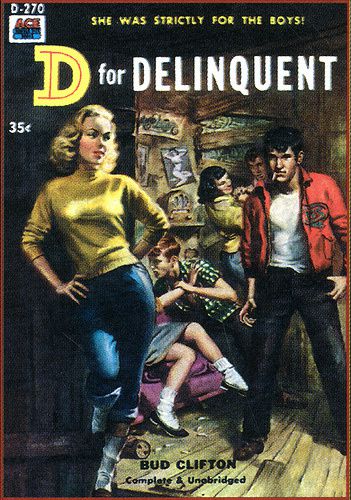 D for Delinquant - Bud Clifton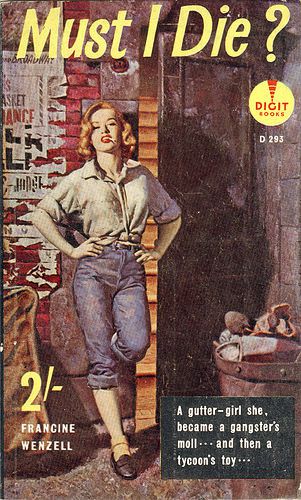 Must i die? - Francine Wenzell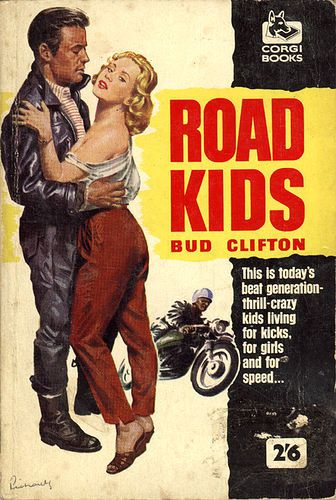 Road Kids - Bud Clifton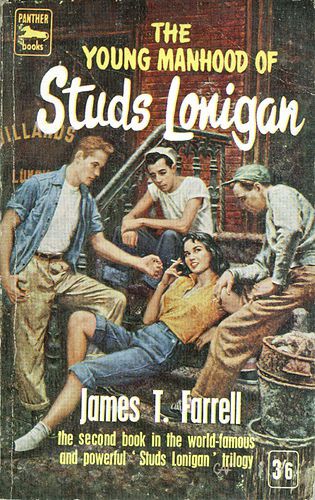 The Young Manhood of Studs Lonigan - James T. Farrell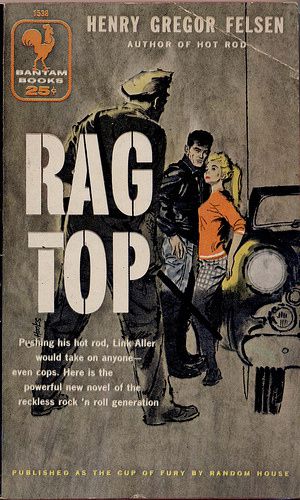 Rag Top - Henry Gregor Felsen
Hell to pay - Willima R. Cox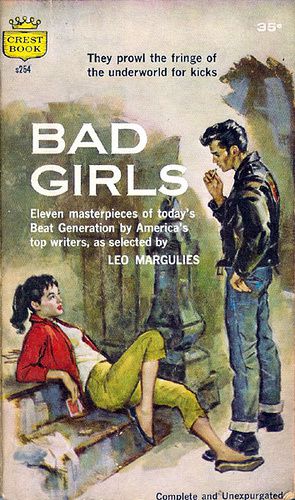 Bad Girls - Leo Margulies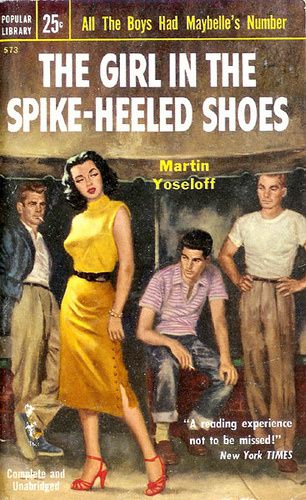 The girl in the spike-heeled shoes - Martin Yoseloff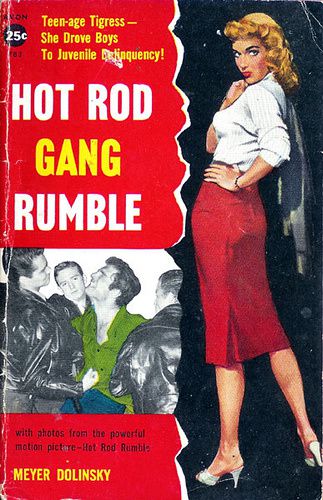 Hot Rod Rumble - Meyer Dolinsky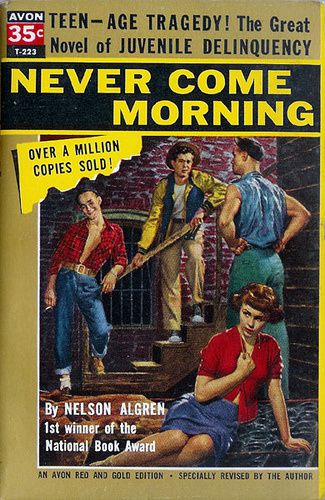 Never come morning - Nelson Algren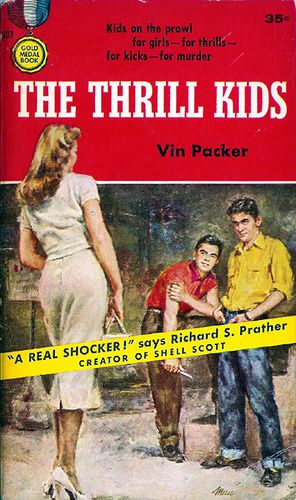 The Thrill Kids - Vin Packer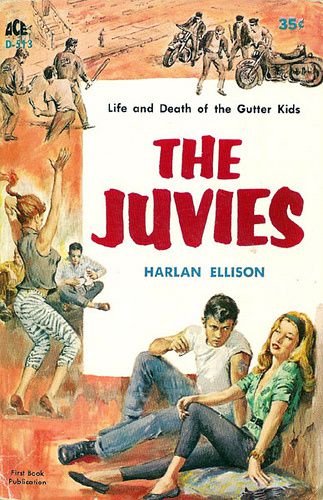 The Juvies - Harlan Ellison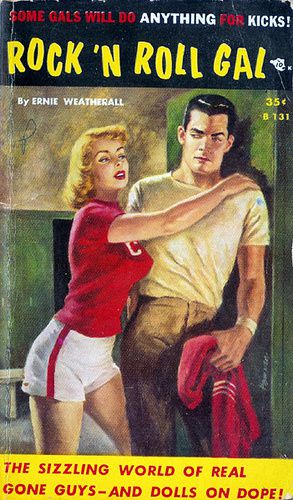 Rock n'roll gal - Ernie Weatherall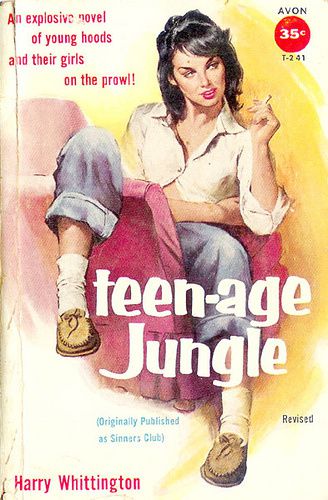 Teen-age Jungle - Harry Whittington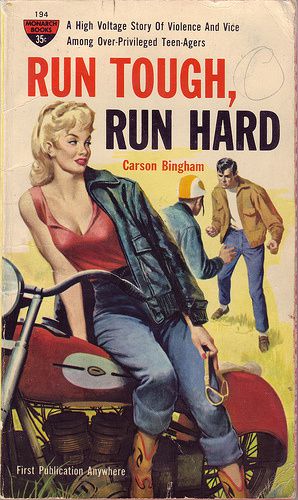 Run Tough, Run hard - Carson Bingham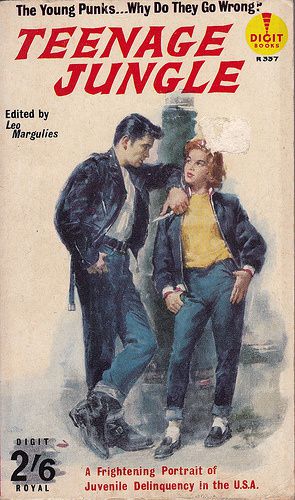 Teenage Jungle - Leo Margulies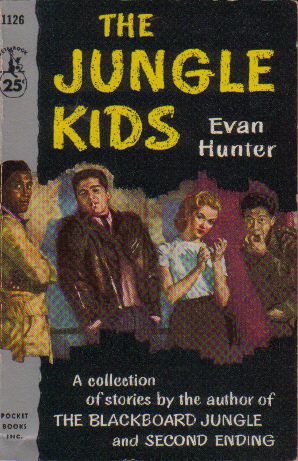 The Jungle Kids - Evan Hunter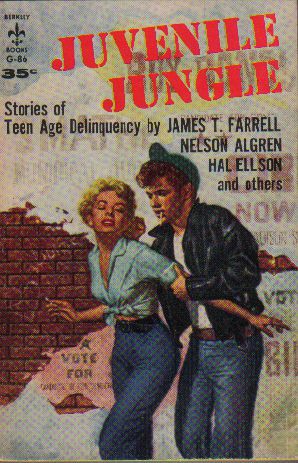 Juvenile Jungle - James T Farrell, Nelson Algren, Hall Ellson...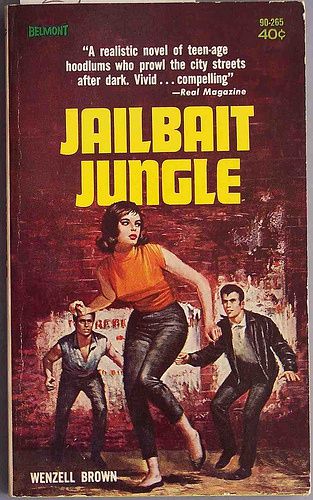 Jailbait Jungle - Wenzell Brown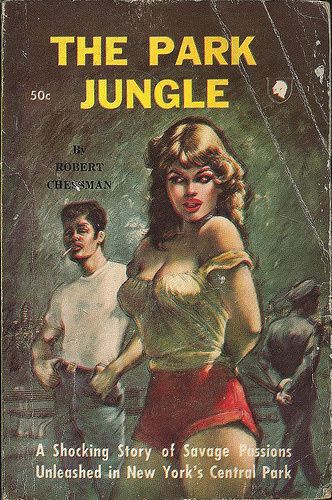 The Park Jungle - Robert Chessman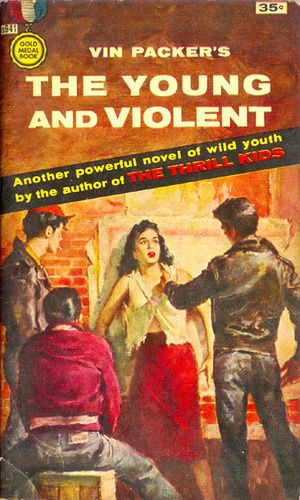 The Young and Violent - Vin Parker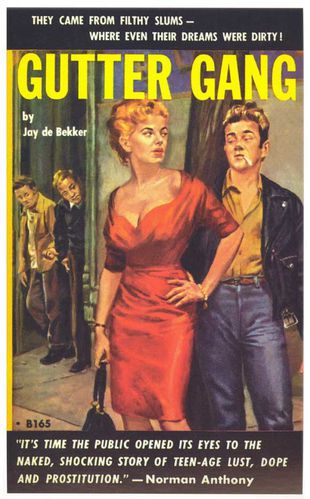 Gutter Gang - Jay de Bekker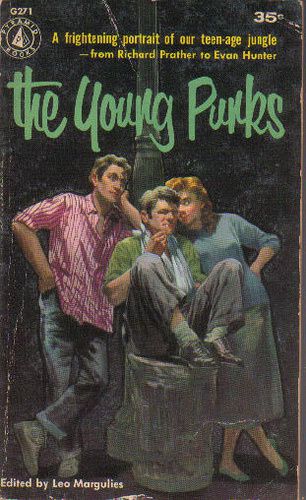 The Young Punks - Leo Margulies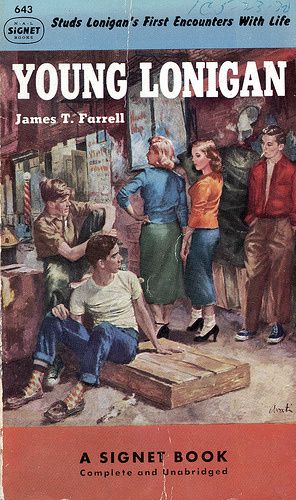 Young Lonigan - James T. Farrell
Baby Sitter - Albert L. Quandt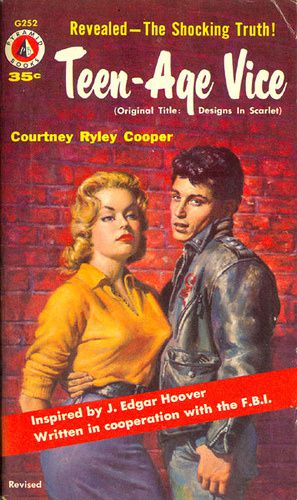 Teen-Age Vice - Riley Cooper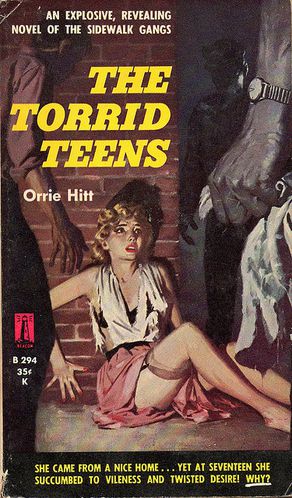 The Torrid Teens - Orrie Hitt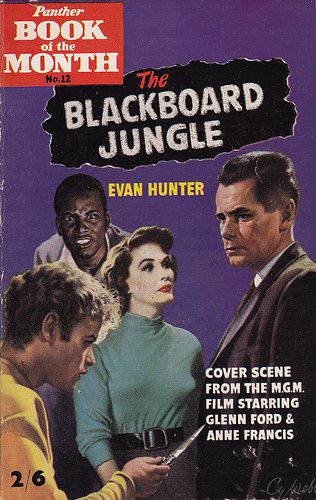 The Blackboard Jungle - Evan Hunter