15 novembre 2009
7
15
/

11
/

novembre
/

2009
23:30
Les Get Smart est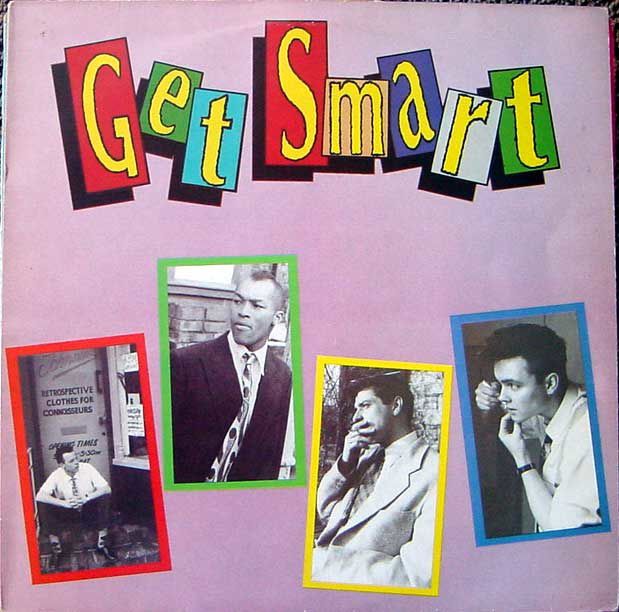 un groupe de néo rockabilly de la côte sud de l'Angleterre. Il est formé de Roy Philips au chant, Rich Caso à la guitare solo, Jimmy Fahy à la batterie et Johnny Bowler à la contrebasse.
C'est en 1988 au studios XXX de Londres qu'ils enregistrent leur lp Get Smartsur Nervous records (NERD 027). Rien de réellement original, ni génial dans cet album, mais des bons musicien qui sont dans "le son " du rockabilly de leur époque à la fois propre, authentique par le style et moderne par la production avec une place de choix pour la contrebasse.
On peut noter de bonnes compositions Ain't no use, Ape man, Heavens above, Lines of love, I can't wait et Game called love. Et des reprises bien maîtrisées et de styles variés comme You're my baby(Roy Orbison Sun), Sixteen tons(Tennessee Ernie Ford), Baby, won't come out tonight (Buddy Holly), My Babe(Willie Dixon), Frankie and Johnnie(traditionnel country repris entre autres par Gene Vincent, Jerry Lee Lewis, Johnny Cash et Lonnie Donnegan) et Early times(Rhythm and blues interpretté par l'orchestre de Ike Turner). L'ensemble reste un album très agréable à écouter.