10 juillet 2010
6
10
/

07
/

juillet
/

2010
10:38
Disc Jockey Jamboree est le titre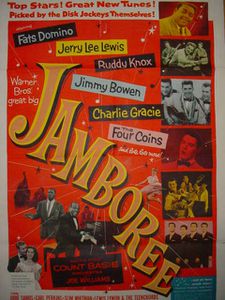 du film pour le marché européen son titre aux USA est Jamboree.
L'histoire n'est pas trés originale elle raconte l'hitoire d'un couple de jeune chanteur Pete Porter (Paul Carr) et Honey Wyn (Freda Holloway) romantiques dont l'ydille subit les disputes de leurs managers respectifs joués par Kay Medford et Bob Pastine.
Comme de nombreux films de ce type se sont les passages musicaux qui sont absoluments incontournables, ils sont habillement mise en scène dans des studios d'enregistrements ou lors d'un show tv musical qui nous fait traverser les show des Usa et nous permet de voir en plus des artistes les fameux animateurs de l'époque et particulièrement Dick Clark. On peut voir Frankie Avalon avec un rock (Teacher's pet), Carl Perkins (Glad all over), Jerry Lee Lewis (Great balls of fire), Lewis lymon & the Teenchords (Your last chance), Buddy Know (Hula love), Jimmy Bowen (Cross over), Charlie Gracie (Cool baby) et Fats Domino (Wait and see).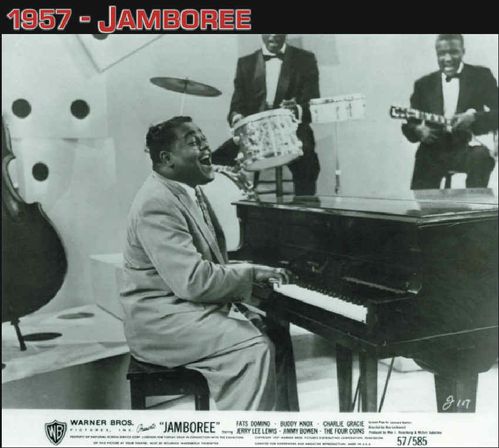 Fats Domino qui chante Wait and See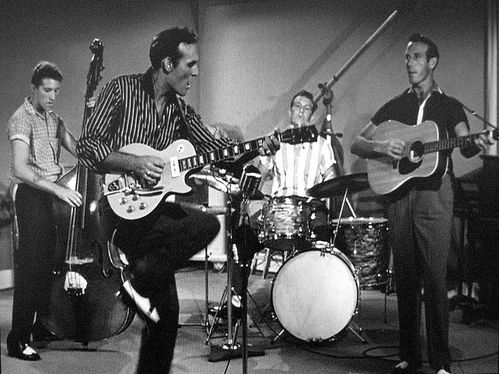 Carl Perkins qui interprette Glad al over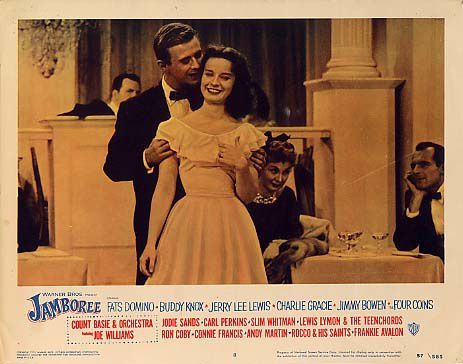 Les deux personnages principaux du film 5pete & Honey)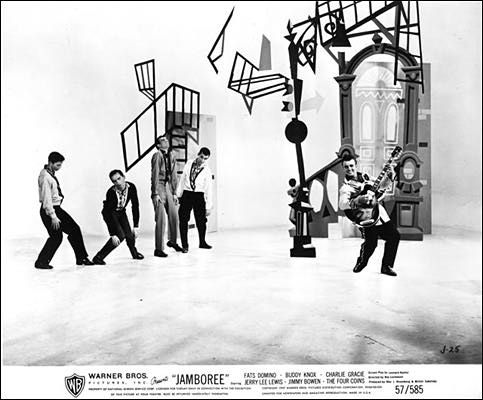 Charlie Gracie qui chante Cool babe
Jimmy Bowen qui chante Cross Over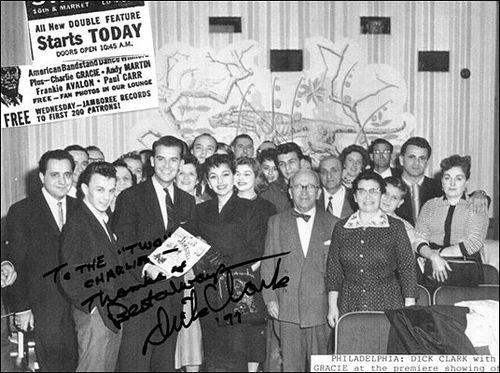 Photo de promo du film avec Dick Clark et Charlie Gracie