14 novembre 2009
6
14
/

11
/

novembre
/

2009
22:23
Crazy Cavan and the Rhythm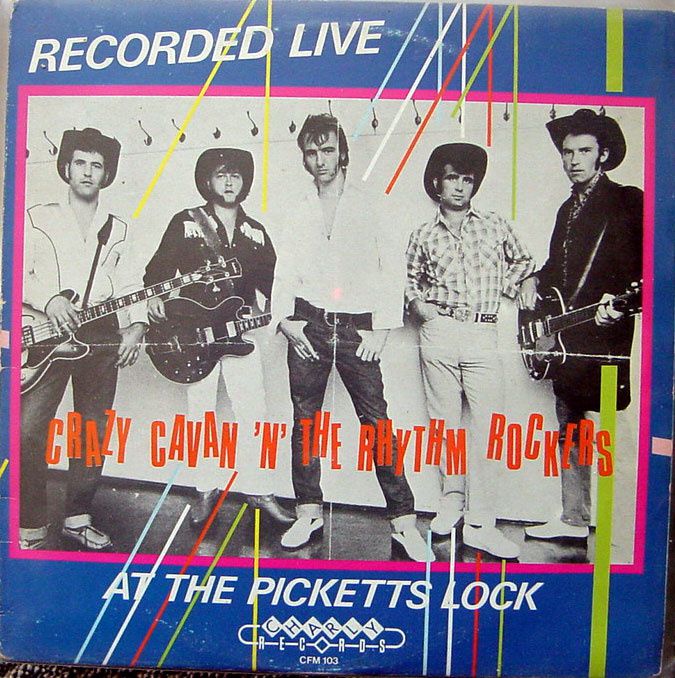 Rockers est la plus légendaires des formation de british rockabilly des 1970's , de part son style à la fois original et unique à l'époque et particulièrement sauvage (Wild).
C'est sur scène que le talent et la sauvagerie du rockabilly de Cavan et ses Rhythm Rockers sont les plus incroyables. Charly records en 1983 sort deux 25 cm d'un live de Crazy Cavan au Picketts Lock Sports Center le 15 Mai 1976 (les deux 25 cm 33 tours Recorded live at the picket lock CFM 103 et CFM 105).
Nous retrouvons sur ces titres lives Cavan Crogan au chant, Lyndon Needs à la guitare solo, Terry Walley à la guitare rythmique, Don Kinsella à la basse et Mike Coffey à la batterie. Sur le premier des deux 25 cm nous trouvons quelques des titres classiques du groupe comme My little teddy girl, Wildest cat in town, Teddy boy rock n'roll et Sadie, d'autres titres trés bons mais moins connus comme Nobody Else like you, Teddy Boy blues et Bop Pretty Baby, et des reprises de Charlie Feathers Tongue tied Jill, de Fats Domino Saturday Nite (qui devient par Cavan une véritable dynamite), de Little Richard Long tall Sally et de Carl Perkins Blue Suede shoes, enfin nous trouvons la reprise absolument géniale de Old Black Joe qui est devenu par la suite un des énormes classiques du répertoire du groupe.
Le second 25 cm contient des compositions tout aussi personnelles du groupe comme: Caroline, Rockabilly star, Rockin' at the hard rock cafe,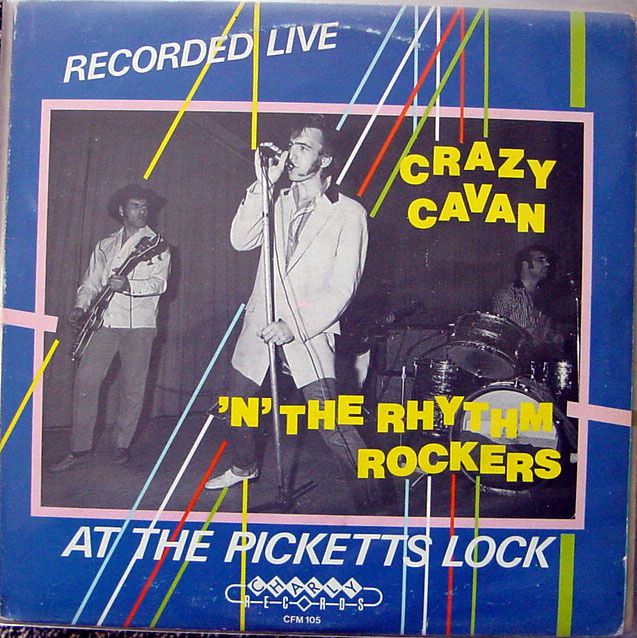 Put on your stompin' shoes le génial She's the one to blame et le ultra sauvage Nervous fella. Au niveau reprise nous trouvons Monkey and Baboon (Eddie Bond), One hand Loose (Charlie feathers), Big Blon Baby (rendu célèbre par Vince Taylor), Watcha gonna do when the creek runs dry (Ronnie Hawkins), Saturday nite (Fats Domino) et surtout la reprise ultra wild du déjas bien sauvage Alabama shake (Gene Summers).
Crazy Cavan - Tongue tied jill