18 janvier 2012
3
18
/

01
/

janvier
/

2012
09:49
Bo Porter est musicien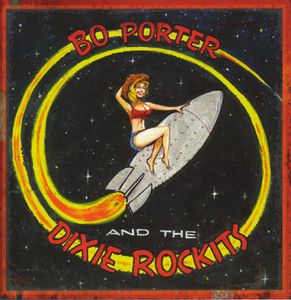 depuis une cinquantaine d'année lorsqu'il enregistre en 2005 l'album Bo Porter & The Dixie Rockits, aprés avoir fait une pause musicale de 10 ans. essentiellement composée de compositions originales et de covers l'album est plutôt réussi.
Il commence par Tennessee Saturday Night (classique du hillbilly et western swing popularisé dans les 1950's par Red Foley et Billy Hughes en 1949) ici dans une bonne version boogie rock 'n' roll, Must Be Jelly est un rockabilly medium dans le style de Carl Perkins, Are You Lonely Little Girl est un bon medium jump rock 'n' roll, Walk On Boy cover rockabilly de Doc Watson, Chattanooga Shoe Shine Boy western swing de Red Foley, Bite Your Tongue est un bon rockabilly medium, Smoke Smoke Smoke cover rockabilly de Merle Travis, Lovesick Blues une des meilleurs covers de ce classique de Hank Williams ici avec un rythme rockabilly soutenu, Need Me une ballade dans le style de certains titres d'Elvis fifties, Walking The Floor cover rockabilly d'Ernest Tubb, Shotgun Boogie est une cover rockabilly de ce classique de Tennessee Ernie Ford, I Don't Blame You est un rockabilly rapide et Have I Told You Lately That I Love You est une ballade de Scotty Wiseman reprise durant les 1950's entre autre par Eddie Cochran.
En résumé un album réussi, faisant un pont astucieux entre la country le hillbilly et le rockabilly et le boogie rock.
Bo Porter and the Dixie Rockits - I don't blame you
Bo Porter and the Dixie Rockits - Are you lonely little girl
Bo Porter and the Dixie Rockits - Must be Jelly