9 septembre 2010
4
09
/

09
/

septembre
/

2010
16:35
Je ne possède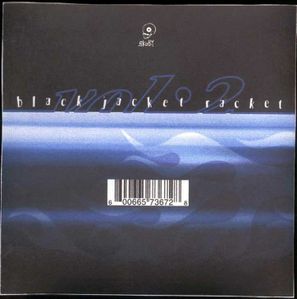 que le volume 2 de la série de compilation Black Jacket Racket de Skully records (SKL.9802) de 1998 compilant des groupes venus du monde entier. Nous trouvons d'australie The Satellites avec 16 day(un néo rockabilly rapide), du Royaume Unis les géniaux The Sureshots avec Ain't being lonely(un rockabilly authentique), d'Espagne The Cornados avec Crazy Cats (du néo rockabilly bien teinté de Psychobilly),, de Suède The Outdoorsters avec Hillbilly party (un trés bon rock n'roll boogie woogie dans le style de Freddie Finger's Lee,), du Japon The Coronets avec Wash machine boogie (reprise du classique de Bill Browning avec un style fifties), de Pologne Partia avec Dick Grason(un néo rockabilly trés moderne qui ne m'a pas vraiment emballé), du Canada The Deadcats avec Goin' down to Memphis(un bon néo rockabilly influencé par les sonorités psychobilly) et de Finlande nous trouvons The Megatones avec Rockabilly way (un fabuleux rockabilly authentique).
Mais c'est des USA que l'on trouve le plus grand nombre de groupe commeThe Spinouts avec Mean little mama(un trés bon rockabilly rapide authentique), The Phantom Cowboys avec The fear is real (un néo rockabilly medium avec rythme ska), Barnayard ballers avec Dangerous man (plus psychobilly que rockabilly), TR6 avec Little girl (encore un titre psychobilly), Speed Crazy avec Train Wreck (du néo rockabilly avec sonoritéspsychobilly), Hillbilly Hellcats avec Double time (Néo rockabilly avec sonorités westerns rappellantle style des Meteors), The Cyclones avec Bad Tooth baby (du néo rockabilly bien pêchu dont le titre n'est pas sans rappeller les titres de rockabilly teddy boys des 1970's trés bon), Slick Pelt avec Nuthin' but a nuthin'(du rockabilly dynamique également de style Teddy Boys avec guitare bluesy), The Falsies avec Rock n'roll dream (du rock n'roll féminin trés bien mené dans le style de Wanda Jackson) et The Starlight Drifters avec Don't mess up my hair (un bon rockabilly rapide).
En résumé une compilation de groupes avec des styles trés variés, mais c'est peut être cette trés grande variété stylistique qui ma sans doute un petit peu dérouté, ne m'attendant pas à avoir du pur Psychobilly au côté de rockabilly authentique.