16 septembre 2010
4
16
/

09
/

septembre
/

2010
00:19
Big Jay McNeely est un des grand saxophoniste du rhythm and blues des années 1950's, il s'inspire de Illinois Jacquet et Lester Young, et commence sa carrière avec Johnny Otis. Il obtient son premier hit en 1949 avec The Deacon's hop, et à l'inverse de nombreux autres artistes de rhythm and blues c'est durant l'ère du Rock n'roll qu'il obtient le sommet de sa popularité (1950's et début 1960's) obtenant de trés nombreux hits en ayant su s'adapter au son on peu évidemment noter la ballade Is something on your mind (1959) avec Little Sonny Warner au chant.
Revenons au 78 tours (de la collection d'André Bette) l'instrumental Jay's Rock sort en Mars 1955 sur un en face B sur un 78 tours ( 55-245) avec en face A The Delegates et le titre The Convention (remake de Texas Turkey), disque qui est réédité en 1956 en 45 t (Vee Jay 212). L'édition du disque en question sur Moonglow est un export pour le marché belge (Moonglow 5016) ou l'on peut voir sur le centre du disqueles références du disque américain Vee Jay).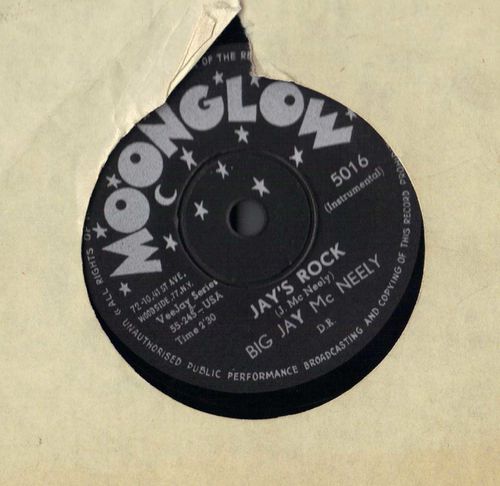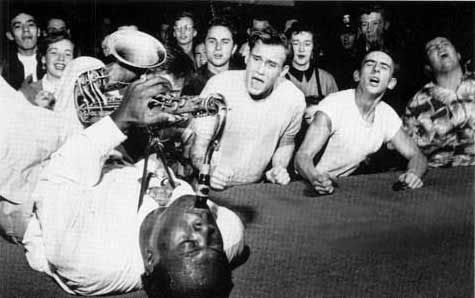 Célèbre photo de Big Jay McNeely en concert qui donne une idée de la sauvagerie de ces prestations live!!