24 janvier 2011
1
24
/

01
/

janvier
/

2011
08:33
The Astra-Gnome est un concept car futuriste "Time and Space Car " dessiné par le designer Richard Arbib et fabriqué par sa société The Richard Abib Company (New York).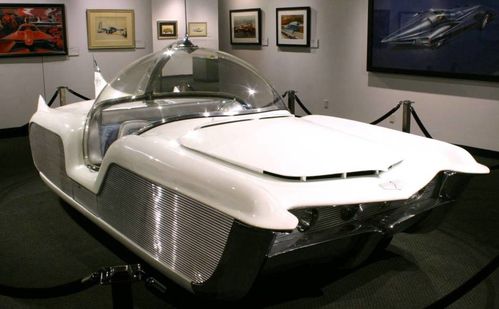 Il part d'une Nash Metropolitan qu'il transforme en vaisseau spacial doté d'un toit en forme de globe transparant permetant une vision de 360°.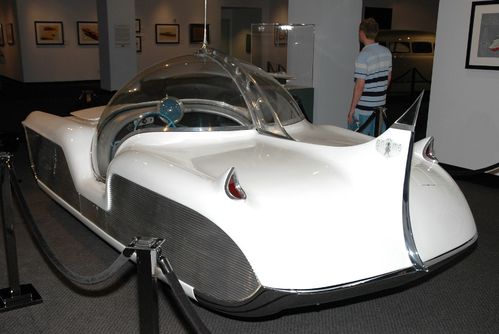 Ce sera le seul prototype fabriqué par la société qui sera présenté au New York International Auto Show de 1956.