14 septembre 2009
1
14
/

09
/

septembre
/

2009
22:11
Est une figure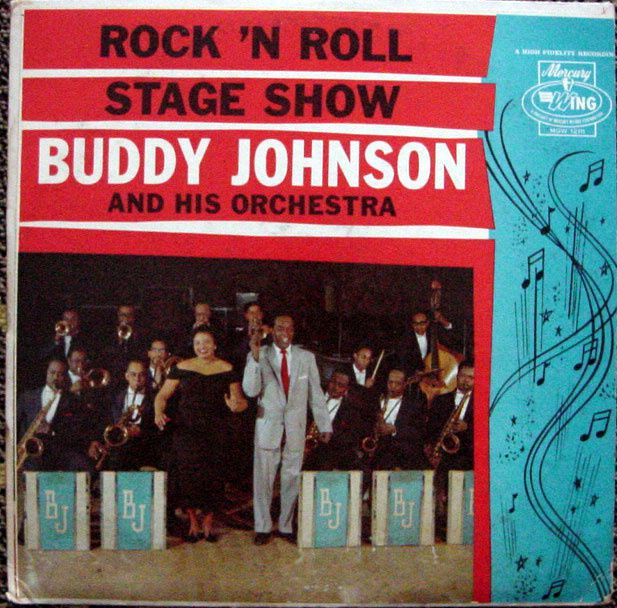 marquante du rythm and blues et du jazz. Mais durant les fifties il réalisera quelques enregistrement de bon rock n'roll.
Buddy Johnson et son orchestre durant les deux décennie de succés (les années 1940 et 1950) eut comme leadeur vocal Ella la soeur de Buddy, mais également quelques pointures masculines de la ballade rythm and blues comme Arthur Prysock, Noran Lewis et Floyd Ryland. Le succés le plus célèbre de l'orchestre fut la soimptueuse ballade Since I fell for you et le rhythmé (voir Rock) Walk em ryhthm.
Buddy apprend le piano dés l'age de 4 ans, en 1938 sort son premier disque pour Decca Stop pretending, Ella rejoint son frère dés son titre Please Mr Johnson
En 1941 Buddy rassemble son orchestre et rapidement grimpe dans les charts Rhythm and blues durant la guerre avec des titres toujours chez Decca records comme When my man comes home et That's the stuff you gotta watch. C'est en 1945 que Ella casse la baraque avec Since i fell for you, en 1946 Buddy fait un nouveau tube avec le jive Fine brown frame.
En 1953 Buddy signe chez Mercury records et fait des tubes avec Ella au chant comme Hittin' on me et I'm just your fool, fin 1954 on peut noter la présence dans son orchestre l'harmoniciste Little Walter.
Ensuite à partir de 1958 et jusqu'en 1964 (en solo pour Old town records) son rhythm and blues devient du pur Rock n'roll.
Pour moi son indispensable album de Rock n'roll est le Rock n'roll stage show sur Mercury MGW 12111 avec que du bon: I don't want nobody, Doot doot dow, Bring it home to me, You got it made, A pretty girl (a cadillac and some money), Any day now, It's obdacious, Crazy'bout saxophone, (gotta go) Upside your head, Ain't but one, A-12 et I'm just your fool.
Buddy Johnson - A Pretty Girl, A Cadillac, and Some Money

Buddy Johnson-I Don't Want Nobody