19 mai 2009
2
19
/

05
/

mai
/

2009
13:13
C'est en 1978 que Mario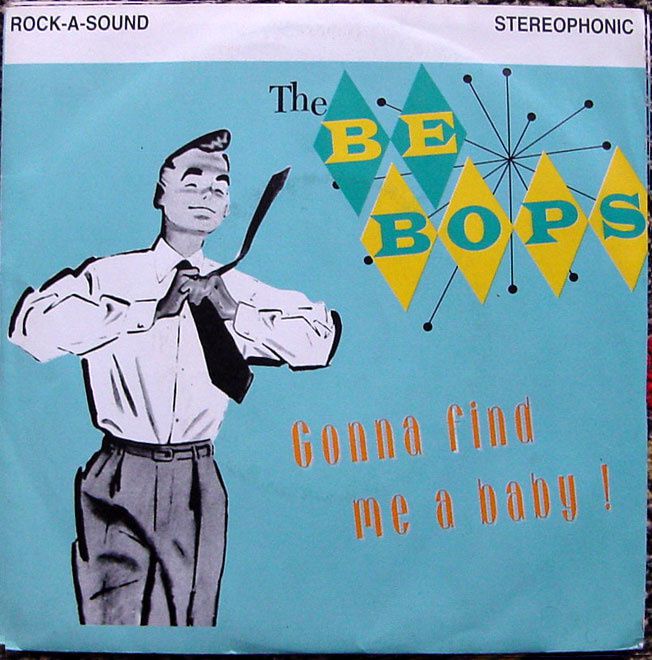 Matucci (guitare) et Walter Tollis (Contrebasse) décide ce former un groupe. Peu à peu la formation définitive se met en place ils sont rejoint par David Green (chant et guitare rythmique),. La formation fait son premier concert en 1982 devant 250 personnes, qui sont étonné par le style du groupe qui fait du rock n'roll authentique en pleine vague Néo rockabilly. Biensur le répertoire de cette époque est basé sur des reprises de classiques de cliff Richard, Johnny Burnette ou Gene Vincent.
Doucement ils écrivent des compositions, en 1984, leurs premier simple est enregistré Give me your love / When the Jukebox burns (deux compositions de Mario). Leur réputation en Belgique ( leur pays d'origine) devient trés solide, et ils commencent à tourner dans l'Europe et les amateurs de rock n'roll de toute l'europe se laissent séduire par le son puriste du groupe. En 1984, Ils signent alors avec Black jack records, le fanzine français Crazy news fait un article élogieuix, c'est aussi à cette pèriode que Walter Tollis est remplacé par Salvatore Dorange.
On peut noter une série de concert dans toute l'europe dans lesquels ils se retrouvent à la même affiche que Sugar Ray Ford, Riot Rockers, Sid king etc...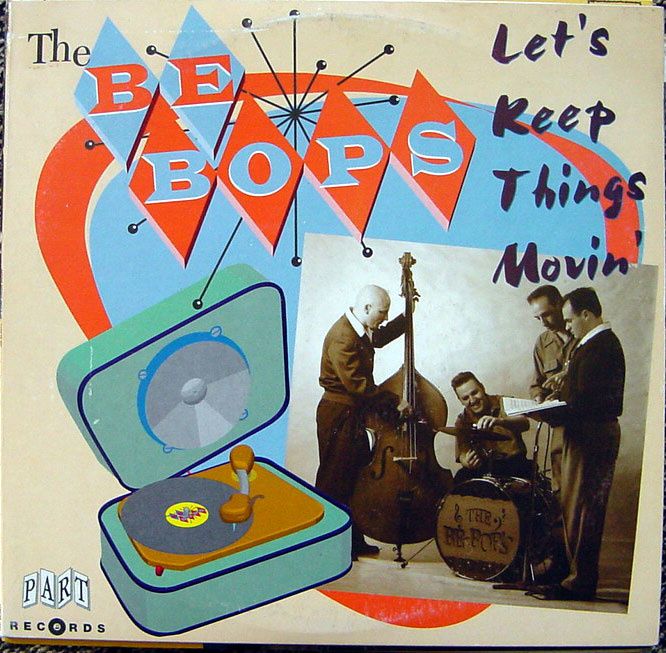 En 1987 ils sont rejoint par le batteur Didier Stein, mais qui les quitte fin 1988, Mais Darrio revient dans la formation. Grace à l'aide de Patrick Ouchene (Dominoes, Running wild) ils font en 1992 des concerts aux côtés des Rimshots et de Big Sandy.. En novembre1992 ils enregistrent un CD pour Rockhouse Hot Wheather (15 titres) Ce dernier est une trés bonne vente ceq ui leur permet d'avoir en 1993 un agenda de concerts rempli. En Janvier 1994 le contrebassite Pascal Lunari remplace Dario.
En Décembre 1994 sort un second CD Rockhouse Rockin to much Celebratin (contenant 5 compositions de Mario), contenant les titres: Celebratin' / Rockin' to much / Born to love one woman / Only a fool dreamer / All i can do is cry / My sunday baby / Stage struck brunette / Midnight train / I love the sentimental reasons / Blues fade away / Rockin' without control / Four tyred car / Let her go to know et Lollipop lover,comme lors du premier cd c'est une gros succés et commencent en 1995 une nouvelle année complète de tournées Metz, Strasbourg, Charleville, Jouez Les Tours, Lyon, Paris, Monpellier, Rockhouse Festival de Hollande, Bielefeld, Hamburg, Berlin, Flamin' Rock Festival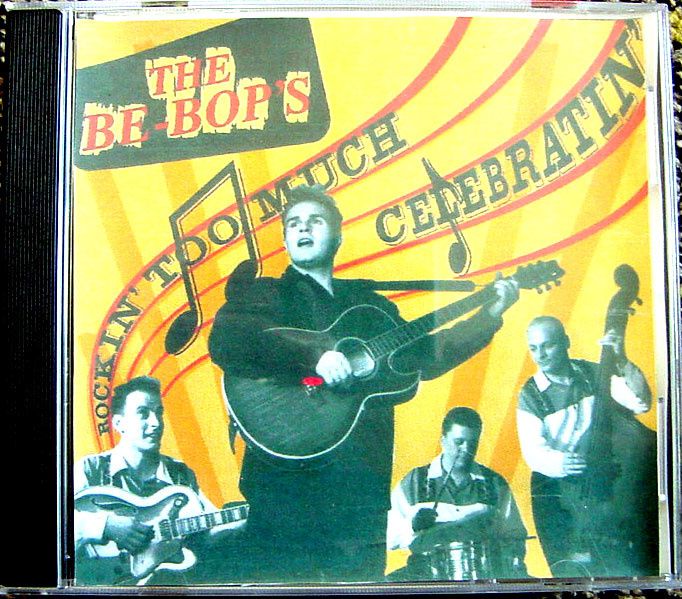 et beaucoup d'autres.
En Juillet ils enregistrent sur la compilation You Can't Stop The Christmas Hop de Be Be's records. En 1996 ils enregistrent alors le single Gonna find a baby / All i need pour Part records LC 5767, c'est encore un succés, mais Pascal quitte le groupe.
En Janvier 1997 ils enregistrent pour Part Records le 25 cm Let's keep thing movin' Part lp 322.002 ou c'est Roland Vandy qui tient la batterie, on trouve les titres You got it all / Move around / The venus profile / Let's things movin' / Lovin' time / Don't hang around me anymore / Beautiful baby / Deep inside of me / Baby if you call me et You're gone baby. Ce dernier sortira en cd à la fin de l'année 1997 avec 4 titres supplémantaires.


The Be Bops - Please don't leave me Screamin 2008
The Be bop Hop skip and Jump Sceamin festival 2008
the Be bops - Round up 2008



The Be bops - Round up 2008 (2)