18 mai 2009
1
18
/

05
/

mai
/

2009
16:32
Les Hi-Winders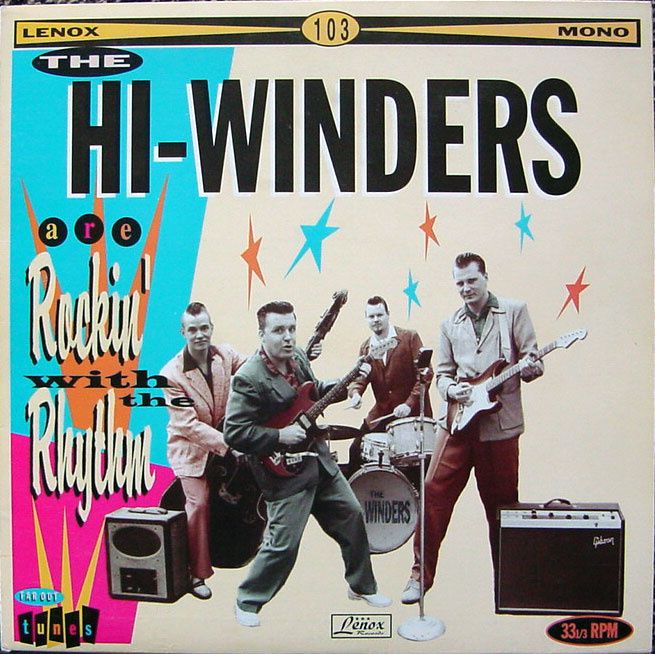 est sans doute l'un des groupes les plus sauvage du style authentic des années 90. Il est formé de Jan Svenson (leadeur de Wildfire Willie and the Ramblers) au vocal et guitare rythmique, Per Thorsell à la guitare solo, Peter ôrgren à la contrebasse et Nicklas Winte à la batterie. Le groupe se forme en 1993, leur style est basé sur le son des Rockabilly killers et white rocks de la fin des fifties. Ils réalisent trois singles (entre 1993 et 1994) A whole lotta power / Bloodshot sur Hi lite records HLS-059, Miss angel face / Skyscraper Tail records T- 1004 et un EP Boogie woogie feeling / Flea circus / Twin pipes and columbia butt et Indian records sur Witchcraft records WCR-101. et apparaissent en 1995 sur la compilation de groupe suédois Jump cats it's wild vol 1. C'est en 1996 que sort le 25 cm Rockin' with the rhythm sur Lenox records Lenox 103. Il contient 10 titres Rockin' with the rhythm / The itch / I've got it / Give me a breack / Sally Ann / 309 / Go baby go / Two bit dive / Don't let me down et I got a rocket in my pocket . Les titres sont enregistrés au Mooneye's studio sauf The itch qui sera mis en boite au studio de Joe Allan. On peut noter l'adjonction pour l'enregistrement de Henrik Erikson au piano et Johan Stenmark au saxophone.


| | |
| --- | --- |
| | |
| | |
Hi Winders - A whole lotta power
Hi Winders - 309
Hi Winders - dried eye baby
The Hi Winders - Wild Little Willie

The Hi-Winders Live at Hultsfreed Hayride "I Got The Bug"