26 octobre 2008
7
26
/

10
/

octobre
/

2008
23:19
Terry Noland est agé de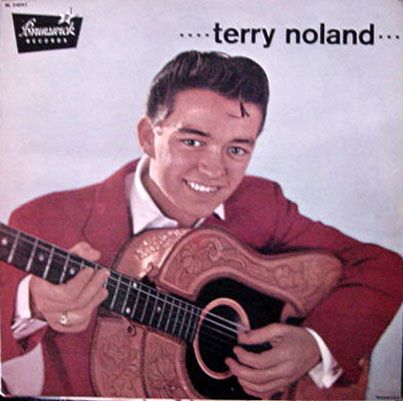 19 ans lorsqu'il écrit et enregistre l'excellent rockabilly sauvage
Hypnotised
pour Brunswick, cela est un tube qui est suivi de deux autres succés le medium rock
Don't do me this way
et le pop rocker
Patty baby
(tout cela en 1956). Ses succés permettront à Terry de faire de multiples tv show au Milt grant show (de washington), le
Ted Steele show
de New York, l'
American bandstand
de Philadelphie et le
Ed Mackenzie
de Detroit. Il participera également aux légendaires
rock n'roll show d'Alan Freed
au Paramount theatre de New york (il est présent au côté des Crickets et de Jackie Wilson sur l'album (également Brunswick)
The Alan Freed Rock n' roll show
. C'est grâce à cette popularité et l'aide de son manager Norman Petty (manager également de Buddy Holly) qu'il enregistre le trés bon album
....terry noland... BL 54041
.Ce dernier contient ses trois tubes plus une multidude de médium rock et pop rocker trés réussis comme
Teenage teardrops, Oh Judy, come marry me, Let me be your hero, You and I, Puppy love
(rien à voir avec le succés de Paul Anka),
Forever loving you
et le superbe rockabilly
Ten little Women
.
Il est donc évident que cette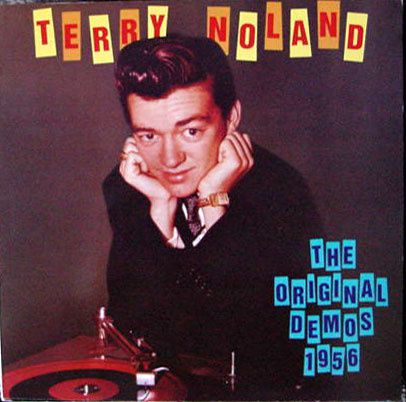 album est indispensable, heureusement il a été réédité par Tune records avec deux autres titres
Sugar drop
et
there was a fungus among us
également trés bon.
Enfin pour les inconditionels de Terry Bear Family sort l'album
The original demo 1956
rempli de démo de certains de ces titres en version accoustique d'une qualité fantastique plus d'autres titres inédits comme
The fabulous love story
et surtout
Oh bay look at me
.
Oh baby look at me - Terry Noland
Hypnotised - Terry Noland