12 juillet 2008
6
12
/

07
/

juillet
/

2008
00:18
Certains chanteurs de country et hillbilly ont su faire des enregistrements exeptionnels de Rockabilly dés 1955. Roy Hall en est un des meilleurs exemples. Depuis les années 1940 Roy est pianiste de hillbilly dans de trés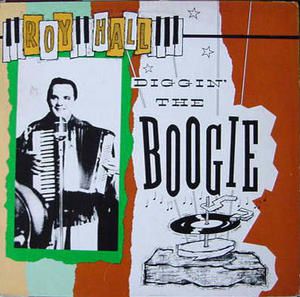 nombreuses formations. Ces premières faces de Rockabilly il les fera en 1955 pour Decca records en reprenant deux classiques du rhythm and blues "
Whole lotta Shakin' goin' on
" (avant Jerry Lee Lewis) et "
All by Myself
" (avant Johnny Burnette), mais aussi "
See your later Alligator
", dont il fera une version rockabilly absolument différente de l'originale, mais aussi de la version de Bill Haley. Dans les reprises son style musical plein de rythme hillbilly rock et d'inventivité est particulièrement marqué, en effet comme tout les grands artistes il sait s'imposer son avec brio sur l'interprétation de titres écrits par d'autres. Mais cette même année Roy enregistre aussi des fantastiques compositions rockabilly teintées de boogie comme
Christine, Offbeat boogie
(un petit shef d'oeuvre)
Don't stop now
(une merveilleux rockabilly classique) et
Move On
.
En 1956, il enregistre sa version personnelle de l'immense succés de Carl Perkins "
Blue suede shoes
" , et l'humoristique "
You ruined my blue suede shoes
". Cette année sera surtout l'années ou il enregistrera quelques une des plus exitantes chansons de Rockabilly boogie de l'histoire avec
Diggin' the Boogie
et
Three alley cats
. Toute ces faces plus les titres
Luscious
et
My girl and his girl
sont présents sur l'excellent album Charly "
Diggin' the boogie
".
ROY HALL - SEE YOU LATER ALLIGATOR
Roy Hall - Three alley cats
Roy Hall - Offbeat Boogie
Roy Hall - You Ruined My Blue Suede Shoes