14 avril 2010
3
14
/

04
/

avril
/

2010
10:22
1. Les titres rock incontournables de 1958
Frankie Avalon: Ginger bread
Everly Brothers: All i have to do is dream
Elvis Presley: Don't
David Seville: Witch doctor
Champs: tequila
Conway Twitty: It's only make believe
Sheb Wooley: The purple people eater
Everly Brothers: Bird dog
Silhouettes: Get a job
Elegants: Little star
Platters: Twillitgh time
Ricky Nelson: Stood up
Danny and the Juniors: At the hop
Coasters: Yakety yak
Elvis Presley: Wear my ring around your neck
Bobby Day: Rockin' robin
Ricky Nelson: Poor little fool
Jimmy Clanton: Just a dream
Kingston trio: Tom Dooley
Chuck Berry : Sweet little sixteen
The Monotones: Book of love
Little Anthony and the Imperials: Tears on my pillow
Royal Teens: Short shorts
Chordettes: Lollipop
Bobby Darin: Splish splash
Jack Scott: My true love
Jack Scott: The way i walk
Jody Reynolds: Endless sleep
Bobby Freemann: Do you wanna dance
Kalin Twins: When
Teddy Bears: To know him is love him
Duane Eddy: Rebel rouser
Diamonds: The stroll
Elvis Presley: Hard headed woman
Buddy Holly and Crickets: Peggy Sue
Don Gibson: Oh lonesome me
The Big Bopper: Chantilly lace
Ricky Nelson: Lonesome town
Robin Luke: Susie darlin'
Jimmie Rodgers: Kisses sweeter that wine
Playmates: Beep beep
Everly Brothers: Problems
Bobby Darin: Queen of the hop
Elvis Presley: I got stung
Ricky Nelson: I got a feeling
Pony Tails: Born to late
Johnny Otis show: Willie and the handjive
Buddy holly and Crickets: Oh boy
Chuck Willis: What i am living for
Chuck Berry: Johnny be good
Eddie Cochran: Summertime blues
Peggy Lee : Fever
Paul Anka: Your are my destiny
Johnny Cash: Ballad of the teenage queen
Jimmy Mc Crackleen: The Walk
Frankie Avalon: Dede Dinah
Everly Brothers: Devoted to you
Chantels: Maybe
Olympics: Western Movies
Roy Hamilton: Don't let go
Hoolywood Flames: Buzz buzz buzz
Jerry Lee lewis: Breathless
Jan and Arnie: Jenny Lee
Royaltones: Poor boy
Marty Robbins: The story of my life
Dion and the Belmonts: I wonder why
Danny and Juniors: Rock n'roll is her to stay
Buddy Holly and Crickets: Maybe baby
Ritchie Valens: C'mon let's go
Buddy holly and Crickets: Rave on
Link Wray: Rumble
Huey Smith and the Clowns: Don't You Just Know It
Bobby Freeman : Betty Lou Got A NEw Pair Of Shoes
Duane Eddy : Ramrod
Ersel Hickey : Bluebirds Over The Mountain
Ronnie Self : Bop-A-Lena
Jimmy Dee & the Offbeats : Henrietta
Oscar McLottie & Jeanette Baker : Hey Girl - Hey Boy
Jimmy Edwards : Love Bug Crawl
Gerry Granahan : No Chemise, Please
Eddie Fontaine : Nothin Shakin'
Sammy Salvo : Oh Julie
The Danleers : One Summer Night
The Slades : You Cheated
Gene Summers: School of rock n'roll
Glen Glenn: Everybody's movin'
Carl Perkins: Glad all over
Whitey Pullen: Walk my way back home
Eddie Cochran: My way
Eddie Cochran: C'mon everybody
Jerry Lee Lewis: High school confidential
Ersel Hickey: Goin' down that road
Wanda Jackson: Fujiyama mama
Jack Scott: Leroy
Gene Vincent: Brand new beat
Gene vincent: Git it
Neil Sedaka: The Diary
Cliff Richard: Move it
2. Les albums de l'année 1958: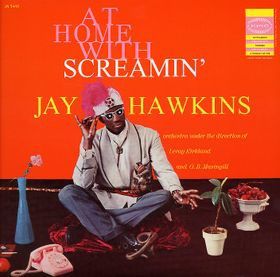 Screamin' Jay Hawkins - At home with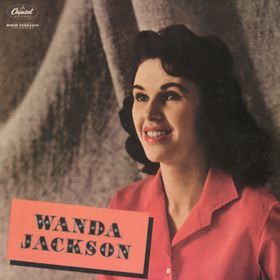 Wanda Jackson - Wanda Jackson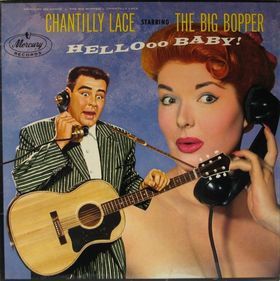 The Big Bopper - Chantilly lace starring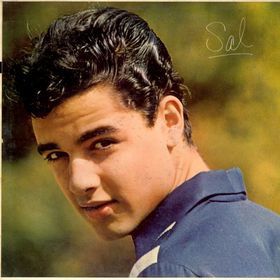 Sal Mineo - Sal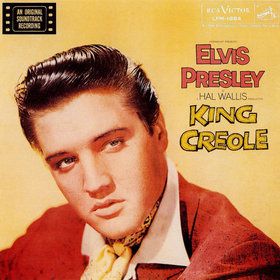 Elvis Presley - King Creole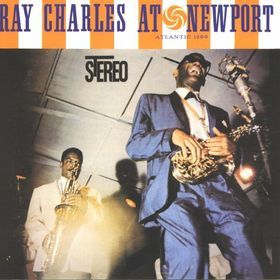 Ray Charles - At Newport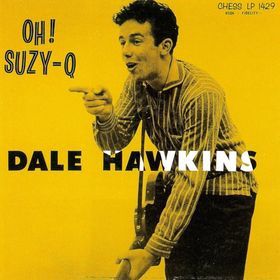 Dale Hawkins - Oh! Suzy-Q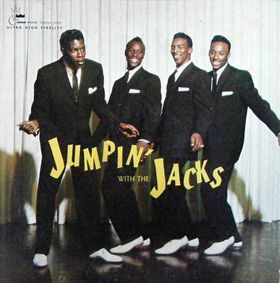 The Jacks - Jumpin' with the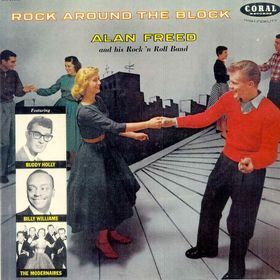 Alan Freed - Rock around the block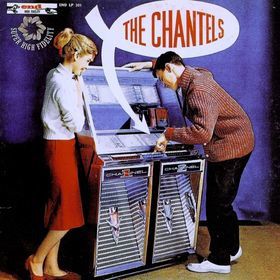 The Chantels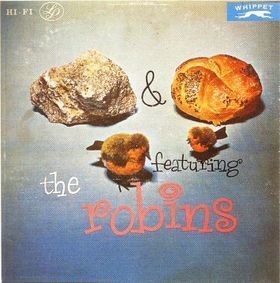 The Robins - Rock & roll featuting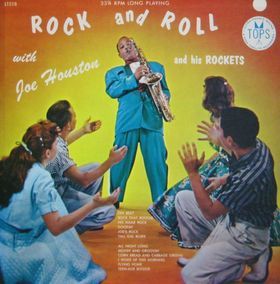 Joe Houston and his Rockets - Rock n'roll with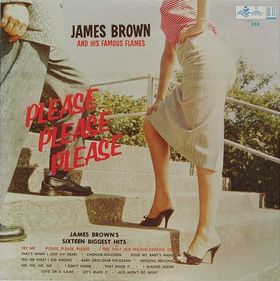 James Brown and Fabulous Flames - Please please please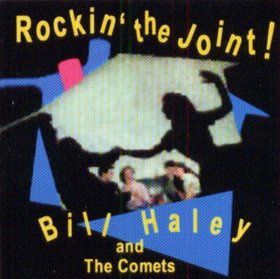 Bill Haley and the Comets - Rockin' with joint!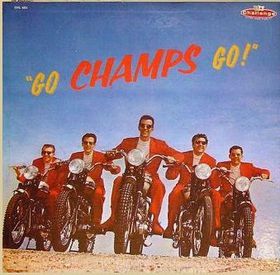 The Champs - Go Champs Go!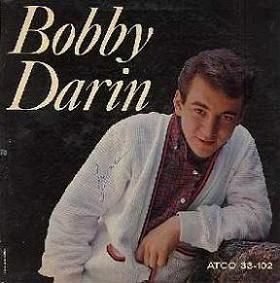 Bobby Darin - Bobby Darin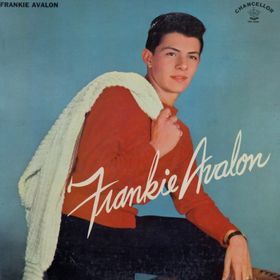 Frankie Avalon - Frankie Avalon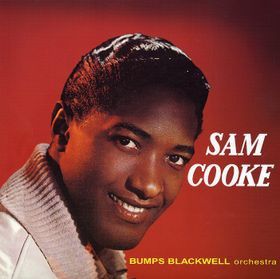 Sam Cooke - Sam Cooke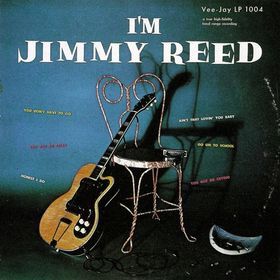 Jimmy Reed - I'm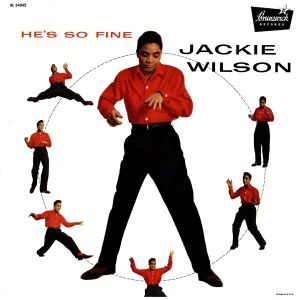 Jackie Wilson - He's so fine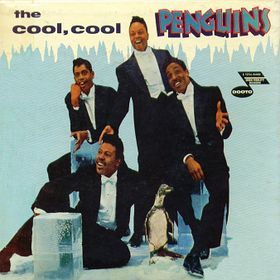 The Penguins - The cool, cool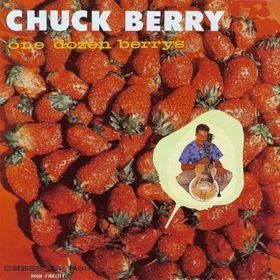 Chuck Berry - One dozen berrys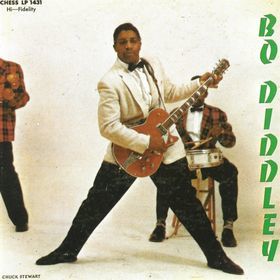 Bo Diddley - Bo Diddley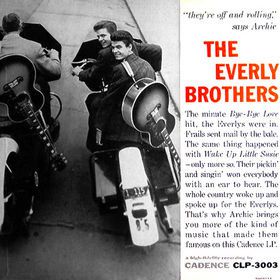 The Everly Brothers - They're off and rolling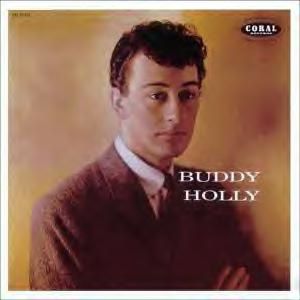 Buddy Holly - Buddy Holly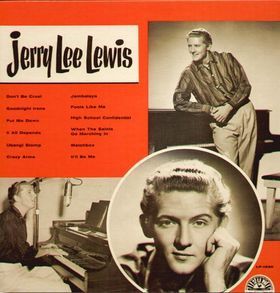 Jerry Lee Lewis - Jerry Lee Lewis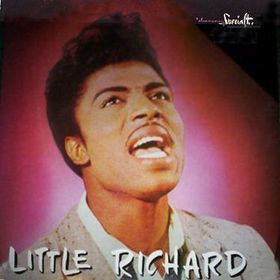 Little Richard - Little Richard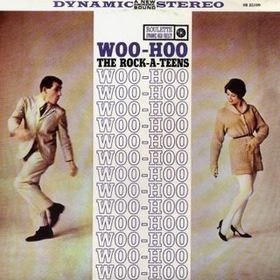 The Rock-A-Teens - Woo-Hoo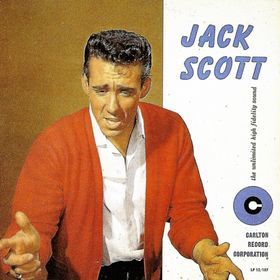 Jack Scott - Jack Scott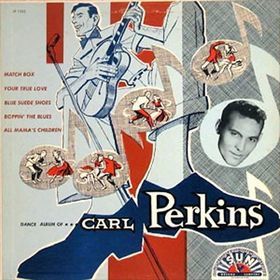 Carl Perkins - Dance album of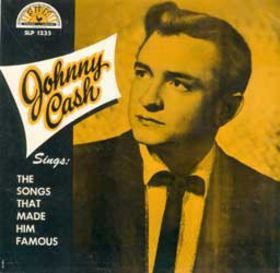 Johnny Cah - Sings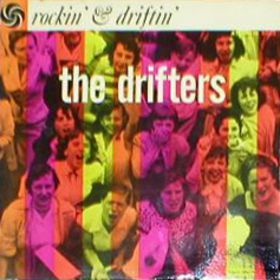 The Drifters - Rockin' and Driftin'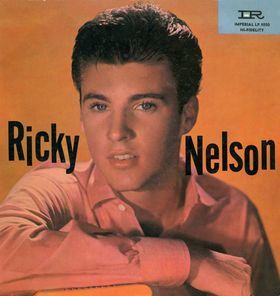 Ricky Nelson - Ricky Nelson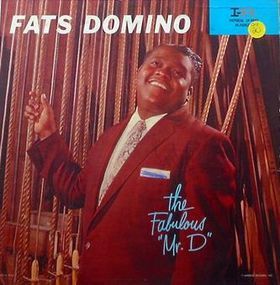 Fats Domino the Fabulous "Mr . D"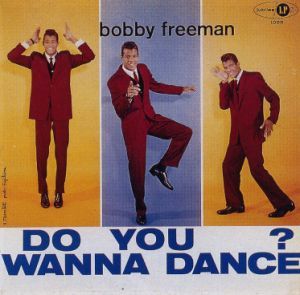 Bobby Freeman - Do you wanna dance?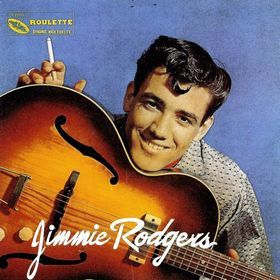 Jimmie Rodgers - Jimmie Rodgers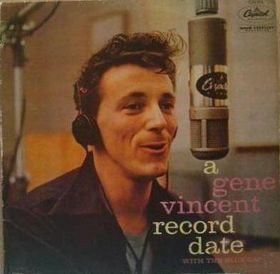 Gene Vincent - A record date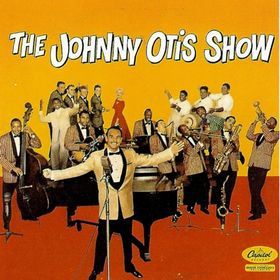 Johnny Otis - The Johnny Otis show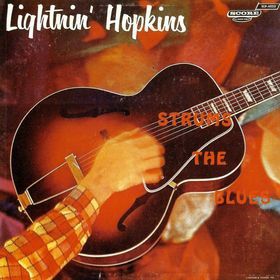 Lightnin' Hopkins - Struns the blues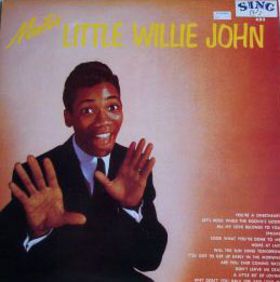 Little Willie John - Mister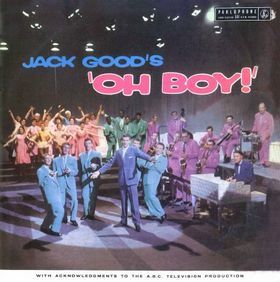 Jack Good's Oh boy - various britich rockers of the fifties
3. Le cinema rock 1958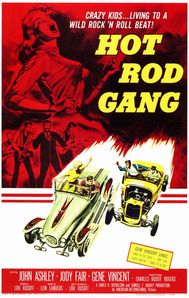 Hot Rod Gang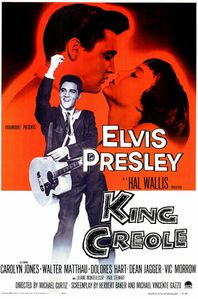 King Creole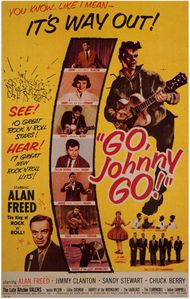 Go Johnny Go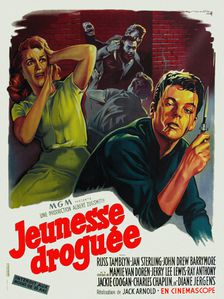 High School confidential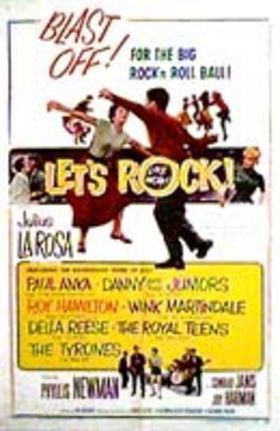 Let's rock
4. Le Juke box de l'année 1958
Rock-ola Model 1465
5. Les rockers de l'année 1958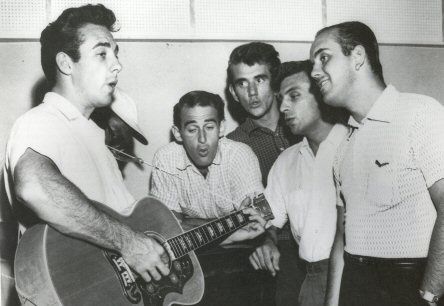 Jack Scott and the chantones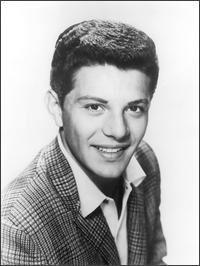 Frankie Avalon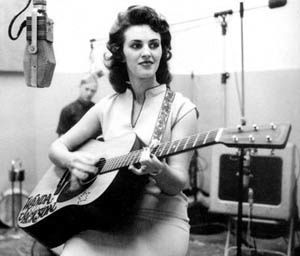 Wanda Jackson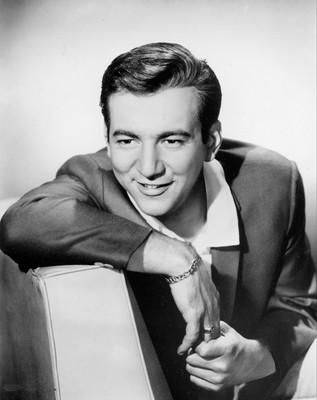 Bobby Darin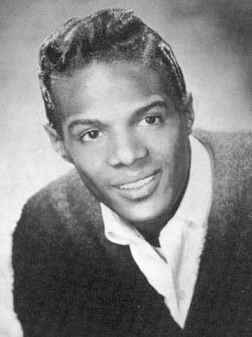 Bobby Freeman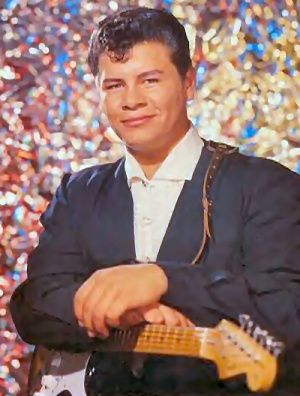 Ritchie Valens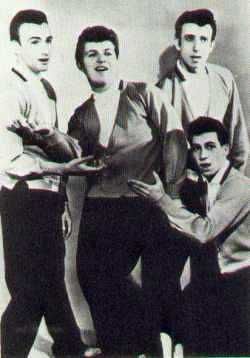 Dion and the Belmonts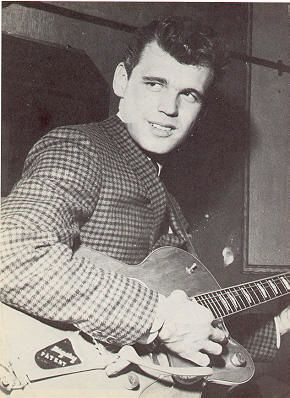 Duane Eddy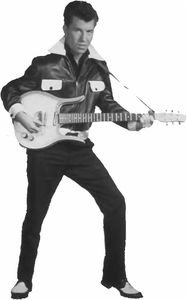 Link Wray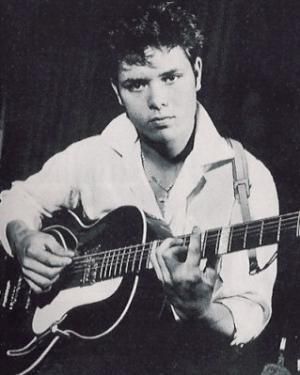 Cliff Richard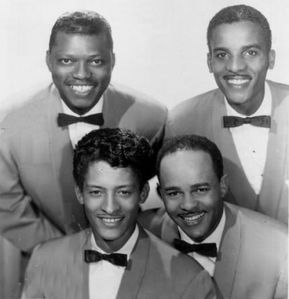 Bobby Day and the Hollywood Flames